News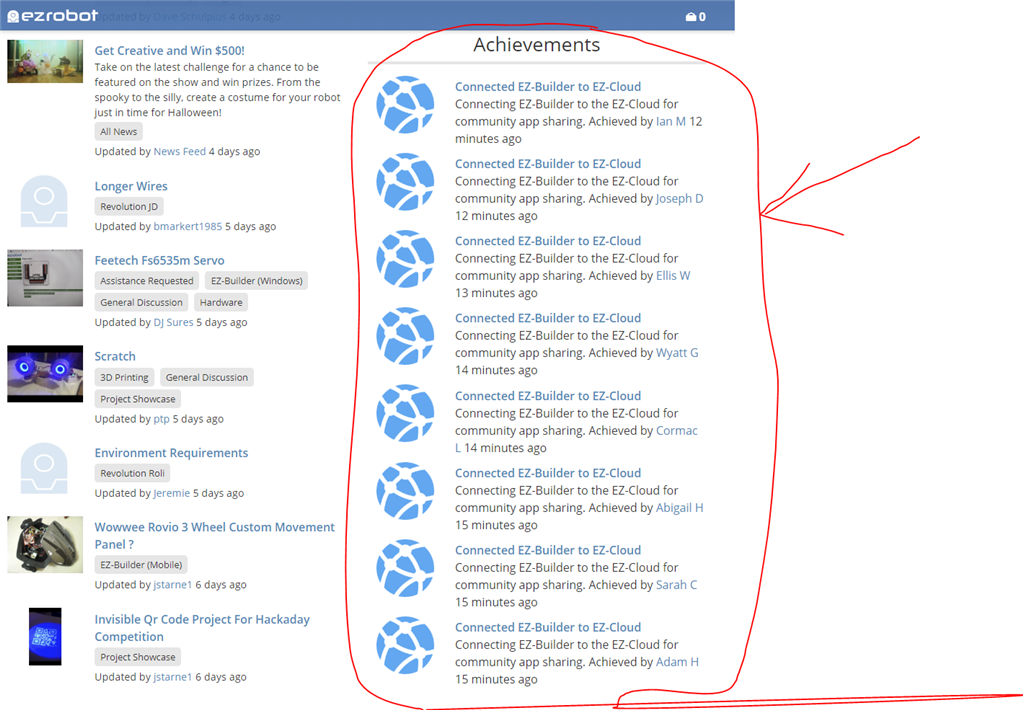 I've held a number of positions at various startups before ezrobot, which inspired me to create this platform that you have all known to use and trust with your projects. The concept was simple, but a huge endeavor. I envisioned a software platform that combined the abilities of great programmers (plugins) and provided a user interface that allowed you (the makers) to make your robot dreams a reality.

I realized robotics was the only industry that required a PhD or lifelong dedication to programming and engineering. Which fueled my passion to democratize robot development with a behavioral based creator platform - that anyone with an idea could use.

When I first began experimenting with the software idea, I was unable to find hardware that provided the full potential of the software – and ease-of-use. I explored Arduino, Raspberry Pi, and various other PCB controllers that never quite made it this far to 2018 to mention. I never intended to be in the hardware business, and originally reached out to a number of established companies pitching my software idea in 2011. SparkFun, Parallax, SolarBotics and more. The common census at the time was "that's too big to tackle, and therefore we can't back your hardware needs". Well, that was 2011 and ezrobot has more success stories than any other combined hardware/software platform. Lately, the market is starting to see similar efforts by competitors – which validates our personal investment. And when I mention "our", I include you, the community that's helped make it possible.

So before you continue reading, give your shoulder a pat for a job well done


A business is fueled by a vision, which is split into smaller achievable steps – something you're all familiar with even when building your robot. Rome wasn't built in a day. In 2014 we released Revolution, the line of clip'n'play robots. A successful endeavor to introduce EZ-Builder to the education market. The website had slowly pivoted toward that customer demographic, which unfortunately meant re-positioning the DIY Maker community into a single tab on the website.

I can't thank you enough for the support that you've been able to provide the education customers with questions well beneath your capabilities – which is why you're a fundamental reason we're here today.

Over the last few years, we have so many successful robots built on the platform - and approaching 5,000 apps in our appstore, making this community the World's largest robot appstore!

On that note, I'll continue by telling you my vision of ezrobot.

The world has become dependent on connectivity due to the internet – and ezrobot has followed that trend by offloading processing to a more powerful and power-hungry device (i.e. the PC) via WiFi or Bluetooth (in the past). We're continuing down that path of providing a cloud based solution where EZ-Builder projects live to control robots from anywhere with an internet connection.

So, what does this have to do with you?

I've been listening – and realize your passion of building robots has been limited by the direction the education market is taking ezrobot – and that making hardware is less of my passion than providing a community portal and software platform for hardware manufacturers to add native support to EZ-Builder.

This means we've been hard at work splitting the company into two divisions. The EZ-Robot brand has become a popular name for Education, leaving the DIY Maker community feeling left out. It's your turn to shine and the new division of the company is 100% focused on supporting DIY Makers. This means a new brand, website and community portal – which all existing historical data is being migrated to. The ezrobot website will no longer host a community forum and be entirely education product focused, while the new company will be 100% focused on you, the maker community – so we can build robots together in a nurturing environment that we once had.

There's some legalities and development I'm finalizing – which I'll be creating a video explaining this in more detail with a personalized message to you. The new company website is being built from scratch by a very talented ezrobot web developer who is moving to the new company division to maintain continued development. It will be catered to your DIY Maker needs, specifically. We also have a team working on partnerships with hardware manufacturers to expand the range of sensors and add-ons for your robot creations.

Additionally, the EZ-Builder software is undergoing a complete re-write with a new modern user interface and many additional features - including cross-platform support for Linux (raspberry Pi) and MacOS. This means your robot projects can run on low cost hardware as well as the internet cloud.

Regarding hardware support, such as Lidar, IPS, etc.. The new company division won't be distracted with the education market, and therefore able to prioritize new hardware development and support of 3rd party hardware.

When is this happening?

- The soft launch for the new company website is targeted November 16th 2018 – public announcement and press release announced December 1st 2018.

- The new software will be re-branded and released after the new year.

- The new company division name and details will be released to you shortly.

- Stay tuned!