Hello everyone,

For the last 6-7 months I've been upgrading my robot with a new drive system. A few weeks back I finally had all the parts to complete the upgrade. Then it started... The electrical problems...
It doesn't work, then it works, then it stops working, then I use different motors, it works! Then one of my motors starts smoking after a test drive.

I'll give some more information first... So the robot. It uses 2x 540 brushed RC motors, 7.2v, 45 turns, maxes at 8100 RPM at 4.29 AMPs. These motors drive a 6wd differential gearing system.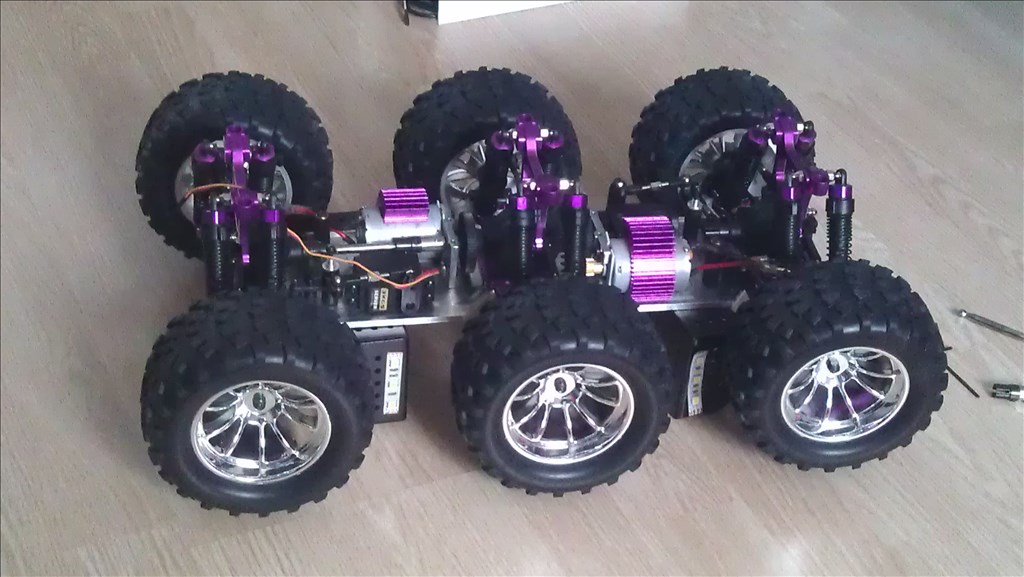 What I did with this design is simply said, I merged 2 rc cars in to one, by removing the back end of one of the cars. Due to this the front motor receives more load than the rear motor, eventhough they are all connected via gears and axles. Not sure why, maybe the middle differential requires a look, possible a gear problem.

To control the motors I'm using a Saberthooth 2x25A motor controller, I have set it up so each motor channel is controlled seperatly, reversed the polarity on one of the motors and control the two channels with the same signal.

To power this monster, I'm using 3x 2s 4000MAh 20c lipo batteries. No problems here(I think), one of them is a bit puffed, but they all work.

Now the actual problem, the system works, but when I add resistance to the motors(making it drive on the floor) they heat up fairly quickly, not as fast as the other ones I used.
Before one of my motors started to smoke, I could drive around for about 5-6 minutes.
The motorcontroller flashes the error led sometimes, this could mean to much current, low battery voltage or overheat, but there is no heat, the batteries are charged and the motors are only 9A together.

Could some one help me resolve this problem, I'm dieing to continue with my other "mini" projects for this robot. And it would be nice to see my hardwork drive around for longer than 5 minutes.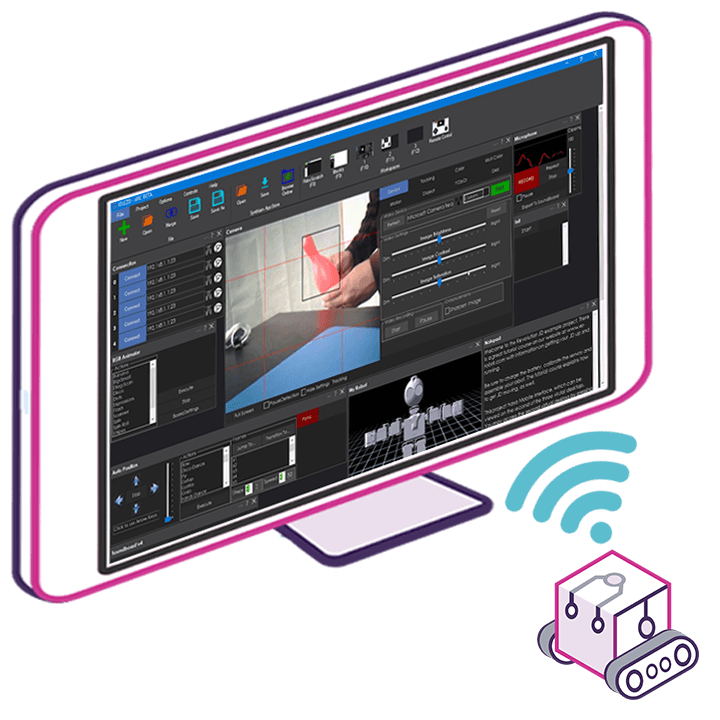 Upgrade to ARC Pro
Become a Synthiam ARC Pro subscriber to unleash the power of easy and powerful robot programming