Hood
Sweden
Asked
Edited
Hi!
My first post here, I havent used my JD for some time but now when I use the software (with the latest version) then it crach all the time....
I have upgrade to windows 10 since the last time and dont know if the problem relates to that?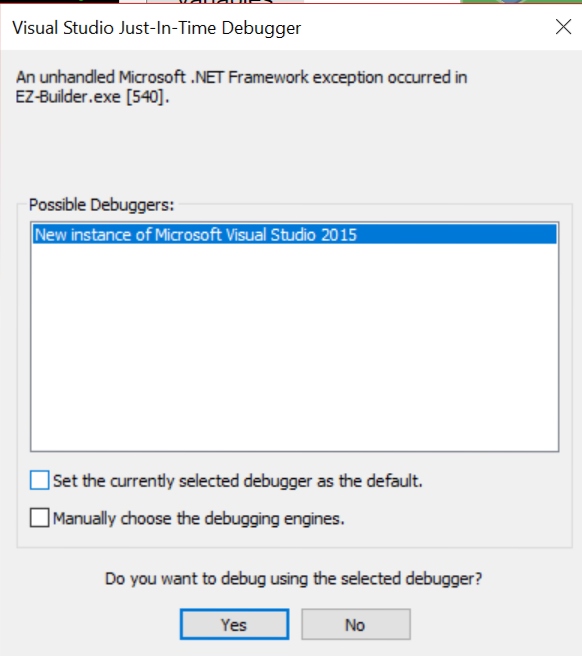 I use the camera that was with the kit and when I select resolution "160x120" it crashes and the debug question appears... 320x240 works the best but craches after some 5-10 minutes.
And the camera dont work in 640x480, it looks like dubbelvison and a very smal picture.





Anyone have the same problem oar maybe a solution? *tired*