First question and problem: I think the intent is to be able to connect up to 5 EZB's through EZ Builder. However I've hit a wall trying to connect EZ Builder to two V4 EZB's when they are in AP (Access Point) mode. Using my laptop I've followed directions and connected EZ Builder to the first V4 after establishing a wireless connection through the "Wireless Network Connection" icon on my Win 7 Taskbar. Then when I try to connect wirelessly to the second V4 EZB I lose the wireless connection to the first. My laptop will only let me have more then one wireless connection at a time. What am I missing here?

Second question and problem: With both V4's in Client mode and the Green light blinking (the voice says she's attached to my network), I can only have one EZB powered up at a time and have a successful search of my router for a IP address. If both are powered up and attached to the network EZ Builder cant find an address. Is this normal? I've watched the tutorial several times.

Third Problem: For two nights now after the laptop and robot are powered down the second EZB entry in EZ Builder will not connect to the second EZB board. I have to push the network reset button on EZB and redo the IP search in client mode.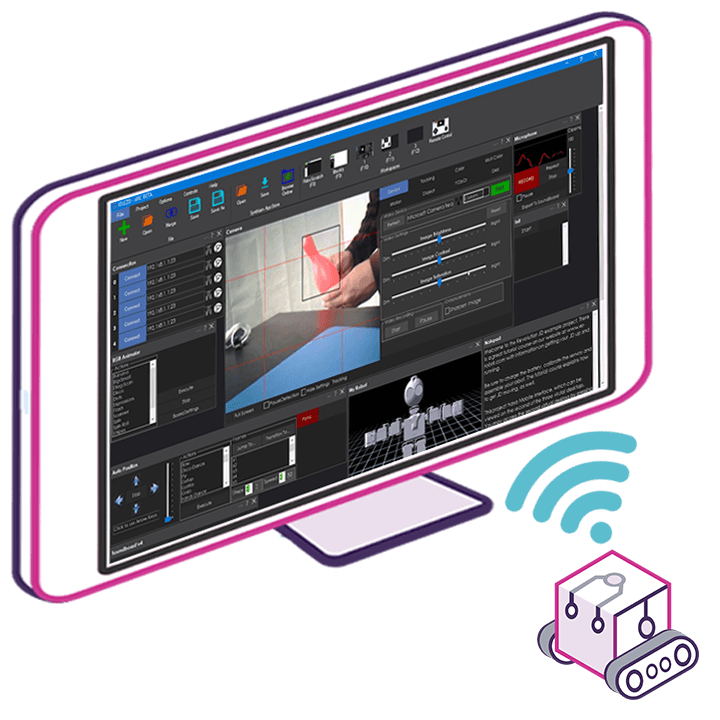 Upgrade to ARC Pro
Unleash your creativity with the power of easy robot programming using Synthiam ARC Pro