I hope I didn't miss someone already discussing this. I would love to see for the SDK, rather than all of the EZ-B functions in my program, the ability to create my own controls for things that ARC and even EZ-B don't talk to today and add them to the ARC framework so they can be activated by scripts.
This way I don't have to re-invent everything you already can do in ARC, I could just add my own functions to it (and we could share those functions back to you for inclusion in future releases if they meet your coding standards).
For instance, this USB Laser Guided Missile shooter http://www.thinkgeek.com/clearance/8bc4/#tabs has an SDK for C#. I would love to be able to have a script in ARC use face or movement tracking to send aiming and fire instructions to the device.
Short of this, just a control that could call external programs or web services and pass parameters would work. I could write a little missile control app with basic input parameters and have ARC tell it what to do.
Alan
Skip to comments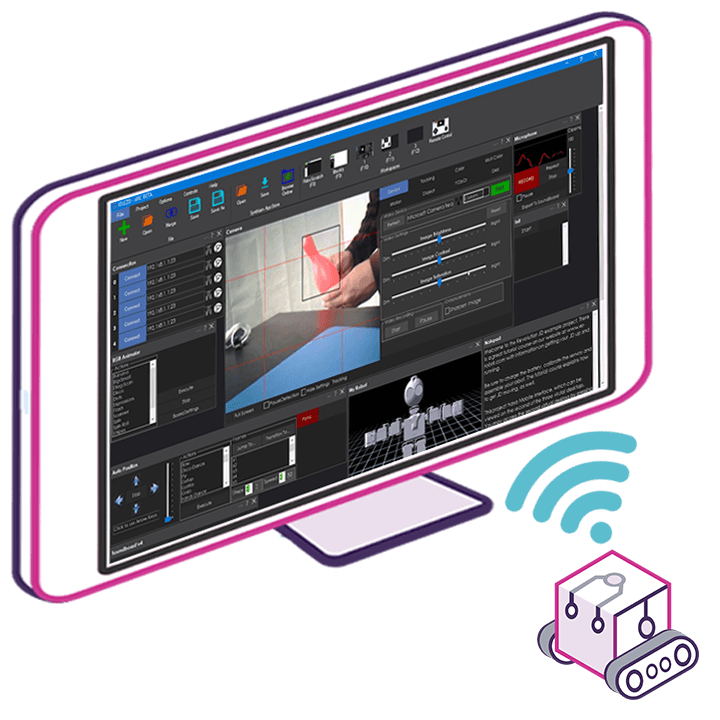 Upgrade to ARC Pro
With Synthiam ARC Pro, you're not just programming a robot; you're shaping the future of automation, one innovative idea at a time.