Blast from the past (EZ-Builder February 28, 2011)
It doesn't seem that long ago when we created the first version of EZ-Builder to accompany the EZ-B v2 release. When the EZ-B was designed, the goal was to create agnostic robot software that didn't require complicated programming. 10 years later and here we are, with Synthiam ARC, robot skill store, exosphere, and the Synthiam cloud. There have been 3.2 million robot connections with Synthiam ARC! While sorting through old archives in source control, we came across the first copy of EZ-Builder (ARC's original name) from February 28, 2011. Wowsers! And of course, we would like to share the experience with you to relive how far the software has come.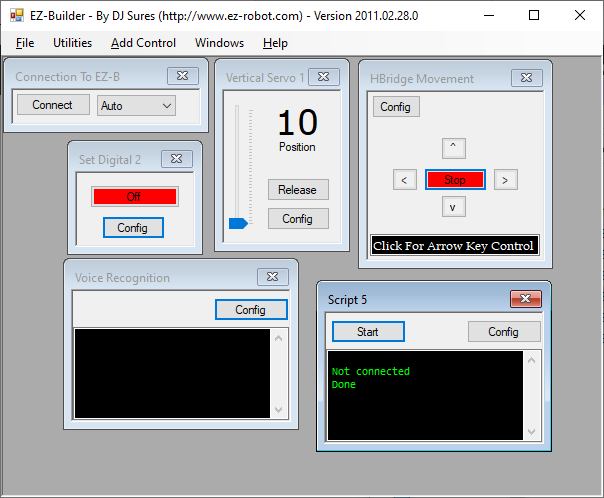 How To Run It
The installer for the original EZ-Builder is outdated and will not compile, so we are providing the application in a ZIP file to you. Download the zip file, extract the files, and run the EZ-Builder.exe according to the instructions below.
Download EZ-Builder 2011.02.28.00.zip
Download the file above
Navigate to your Downloads folder
Right-click on the downloaded EZ-Builder file and select EXTRACT ALL
Navigate into the newly created folder
Locate EZ-Builder.exe amongst the files and double-click to run