Behavior Control
This control is developed by:
Created
Updated
Help Index
Overview

Adc

Artificial Intelligence

Audio

Camera

Digital

Games

General

Gps

Graphs

Hbridge

I2c

Infrared Distance

Misc

Mobile

Navigation

Pwm

Rafiki

Scripting

Servo

Third Party Robots

Touch Tablet

Ultrasonic Distance

Virtual Reality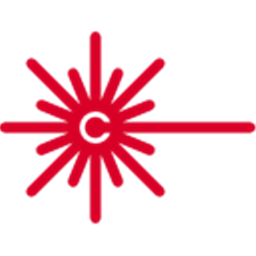 How To Download and Use This Control
Make sure you have the latest version of EZ-Builder installed.
Select Download This Control button below to download the file.
Double click the downloaded file to open it.
The installer will automatically add this control to EZ-Builder.
Download This Control
Control for the EZ-Robot plug'n'play Lidar with SLAM. This control is a test for hardware development. The EZ-Robot Lidar is targeted to be available for purchase in May 2019.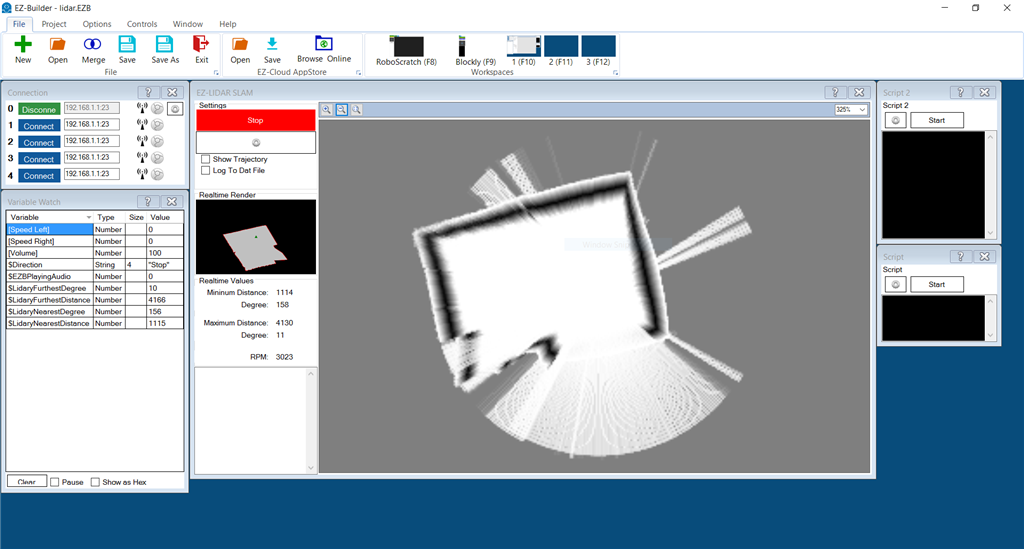 Program the LIDAR in Blockly
Like all ez-robot controls, the Blockly programming language can be used. In this example below, the robot will speak when an object has come close to it. It will also speak the degrees of where the object was. To see this program in action, click HERE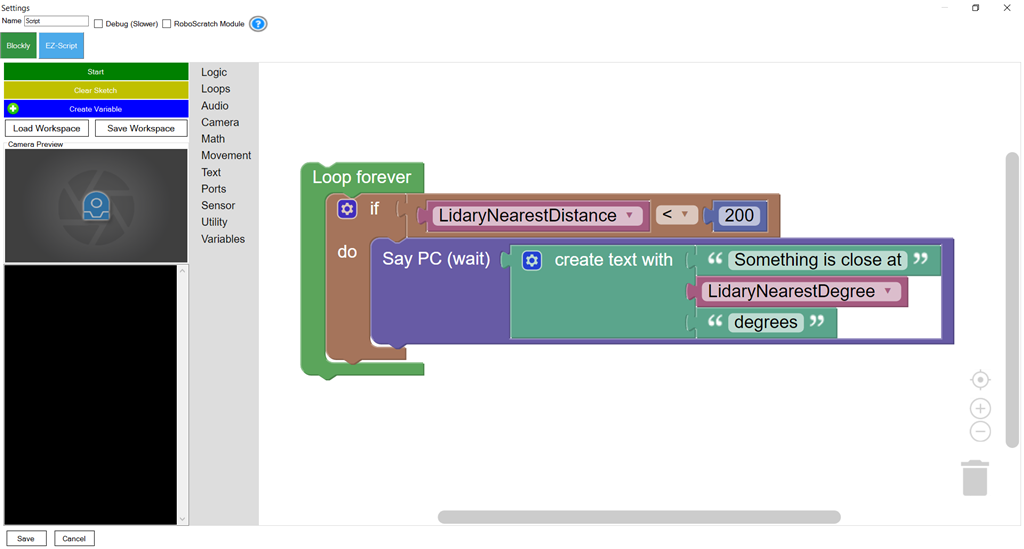 Cheat Sheet Shortcuts
There are ControlCommand() shortcuts are supported by this plugin. For a complete list, view the Cheat Sheet of this control. The commands will start, stop, change the speed and swap image display.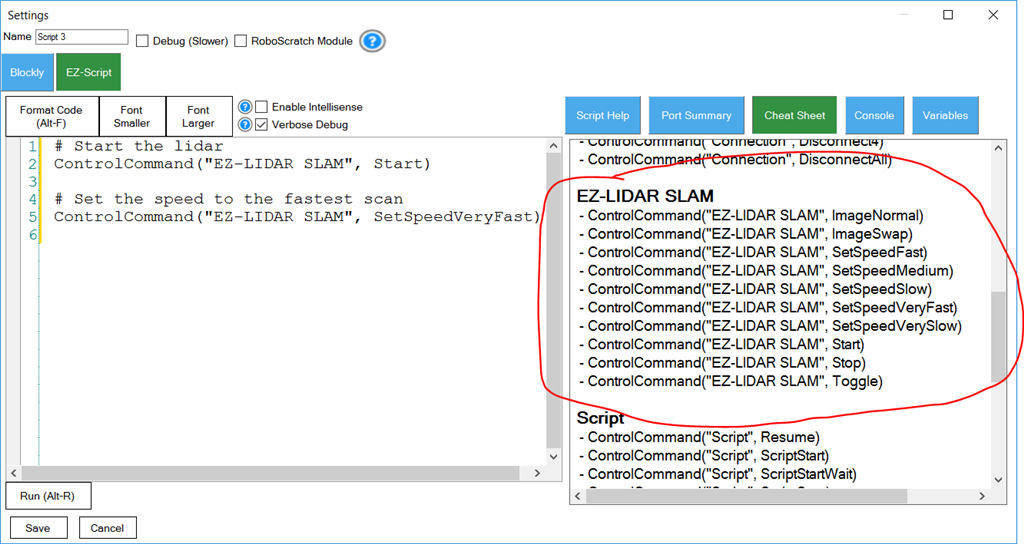 Variables
In the config menu of this control, you can view the variables that this control creates. The variables hold the most recent values of minimum/maximum distance, degrees and running status of the lidar.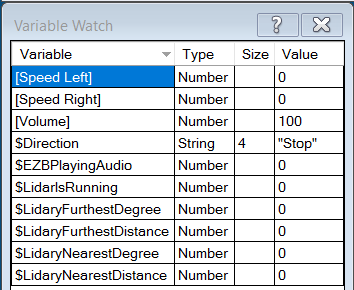 EZ-Script Commands
There are EZ-Script commands automatically created when this plugin is added. Those commands are:

GetLidarValue( degree )
- Returns the distance value at the specified degree

GetLidarAvgRange( degreeMin, degreeMax )
- Returns the average distance within the specified range

GetLidarMaxRange( degreeMin, degreeMax )
- Returns the maximum distance within specified range

GetLidarMinRange( degreeMin, degreeMax )
- Returns the minimum distance within specified range

Real-time SLAM mapping

Room MappingNear Object Detection