The first real but not main reason for Wall-E construction was that my son loves movie Wall-E and the second one was that I lost my son because of his abduction by his mother from his home and subsequent divorce in a country where the law is just a piece of paper. This (Wall-E robot construction) was and is a way I could be with my son.
So back to the project. Wall-E from Louis T was an inspiration for me. But I found own way how to solve construction challenges, how to replace wrong or destroyed
servo
s etc.
List of necessary parts:
EZB Board V3
Metal gear digital high speed modified continuous
servo
s for wheels - HS5245MG
Micro metal gear
servo
s for wheels tilt -HS81MG.
Mini metal gear
servo
s for vertical arms movements - HS81MG.
Micro
servo
s for horizontal arms movement -HS56HB.
Micro metal gear
servo
for vertical neck tilt -DS-939MG.
Micro metal gear
servo
for horizontal neck movements-HS81MG.
Micro
servo
s for individual eye movement DYS 0202.
Sub-micro
servo
s/mods for eye's lid animation HK 282 with voltage regulator 5V/3,3V.
Get rid of dummy cables in the head, run all
servo
s/camera wires from head down the same way and use heat shrink/black nylon mesh for realistic look.
Red and white high power LEDs between eyes.
Mock up left eye's lens.
Analog Sharp GP2Y0D805Z0F IR Range Sensor
HC-SR04 Ultrasonic Range Finder
Wirelless 2,4G camera
199MP3 Module
SD memory card
Dual 3W amplifier
BT module
BEC 5V separate power supply for amplifier
LiIon Battery monitor and old toy U-Command Wall-E from eBay
LiIon Accu - 3,4Ah 7,2V and with protection circuit 5A
One image replaces a thousand words, so now I will use pictures with short description:
1. Dissasembly: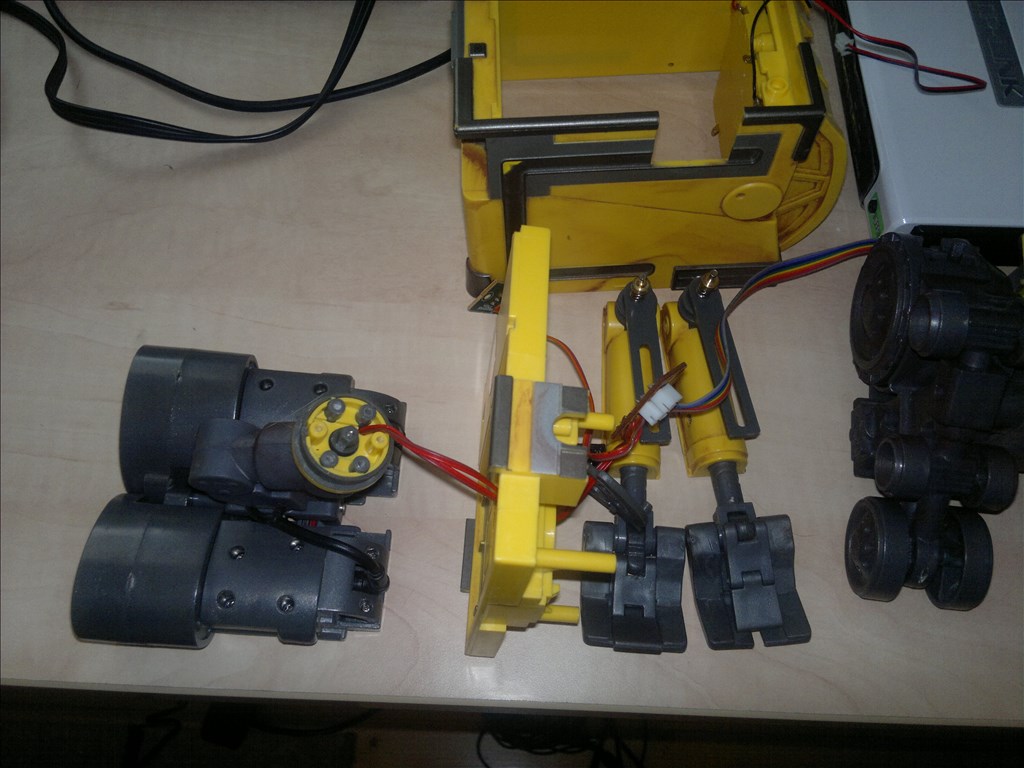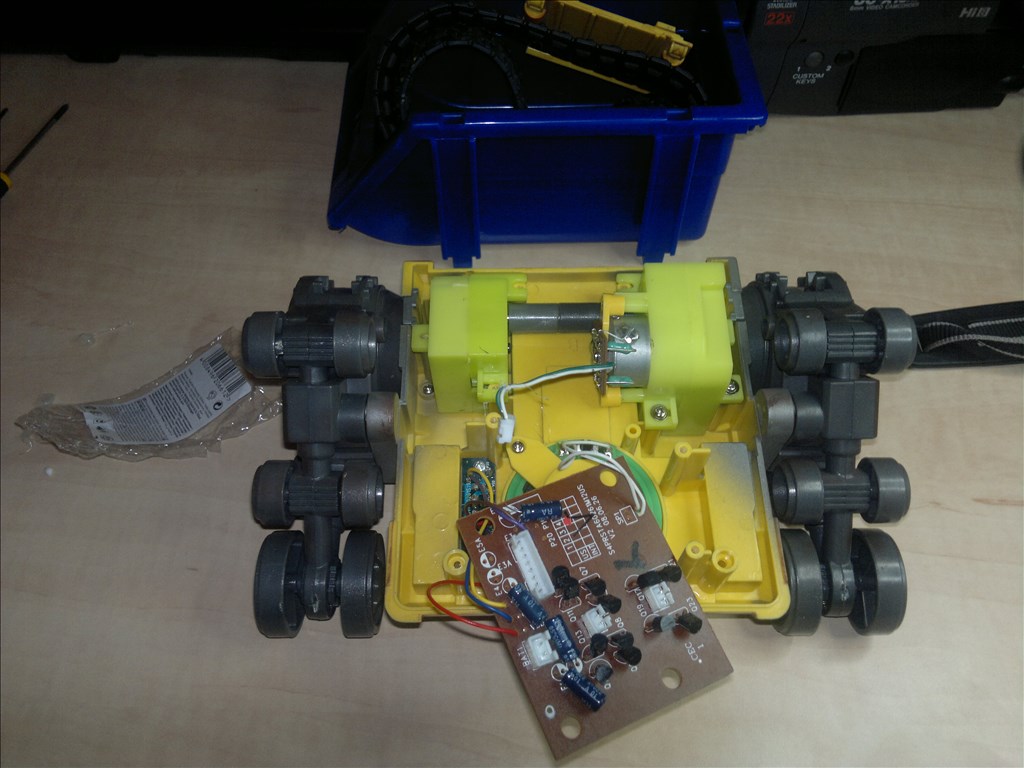 2. Installation of 1st Floor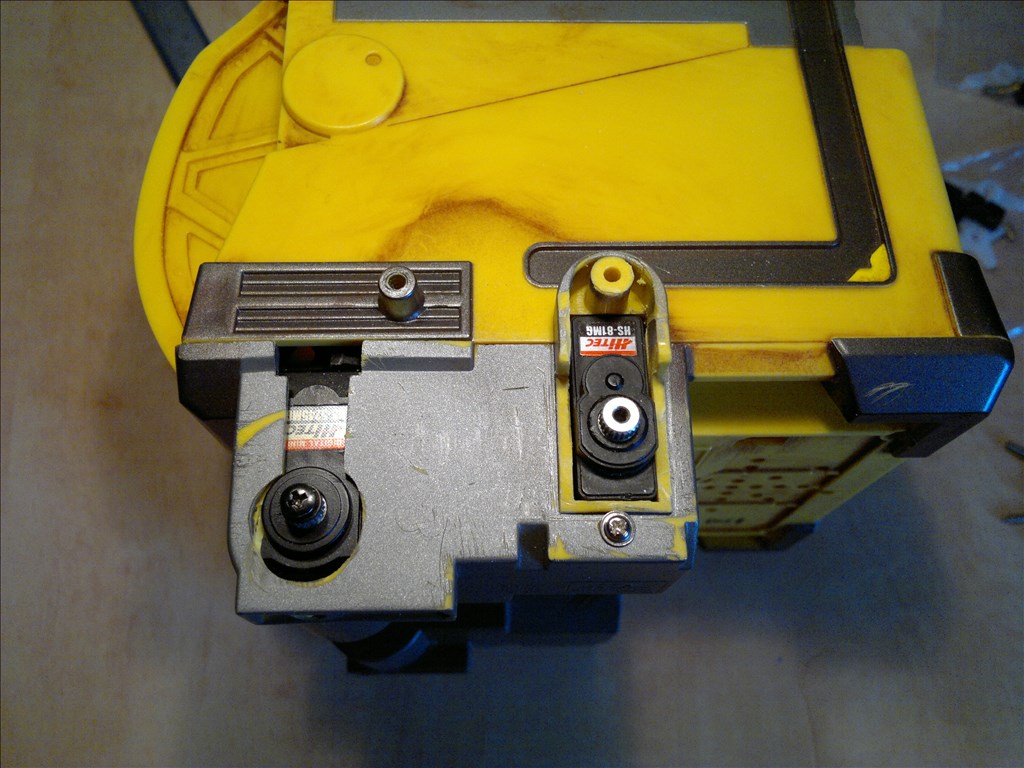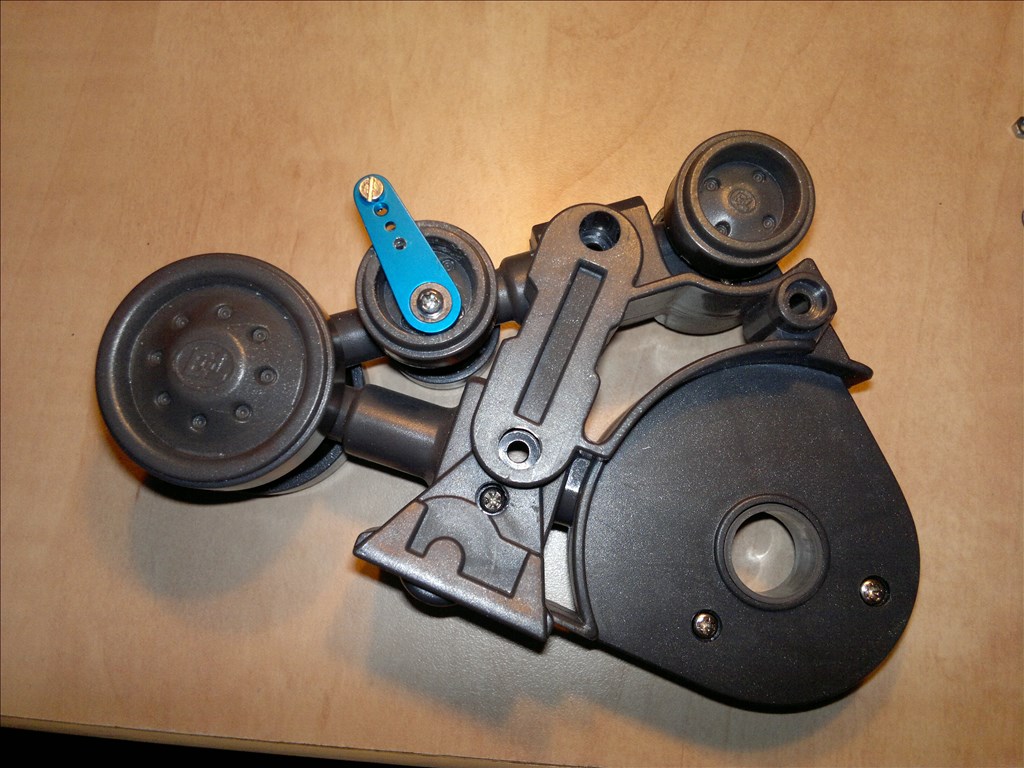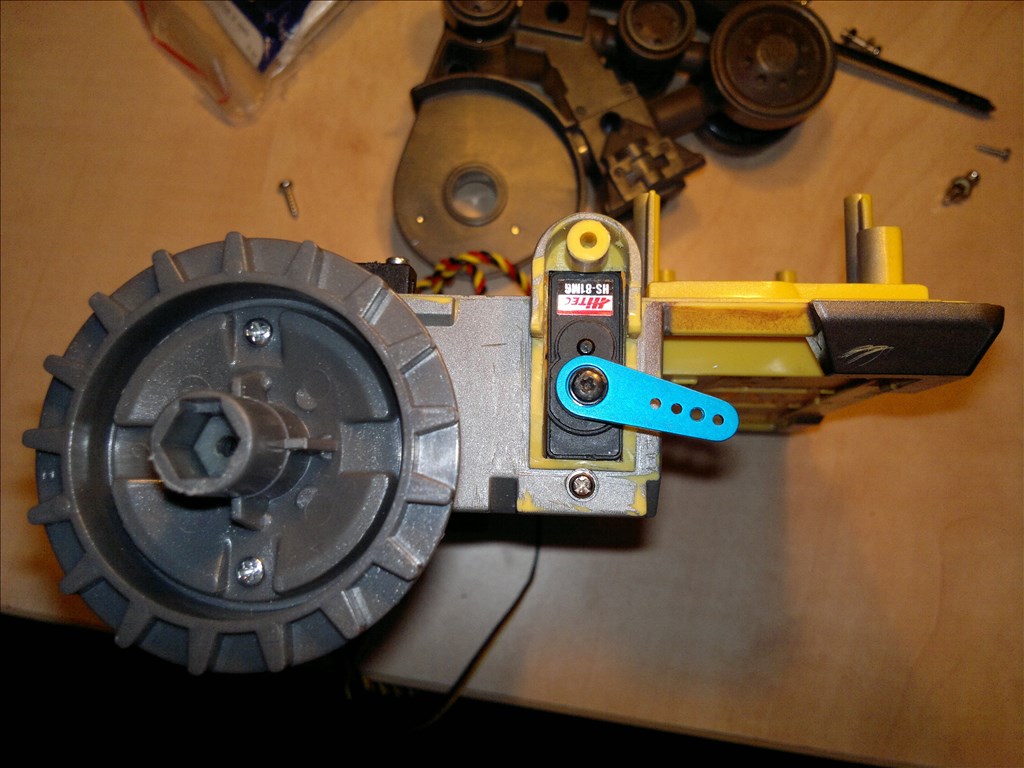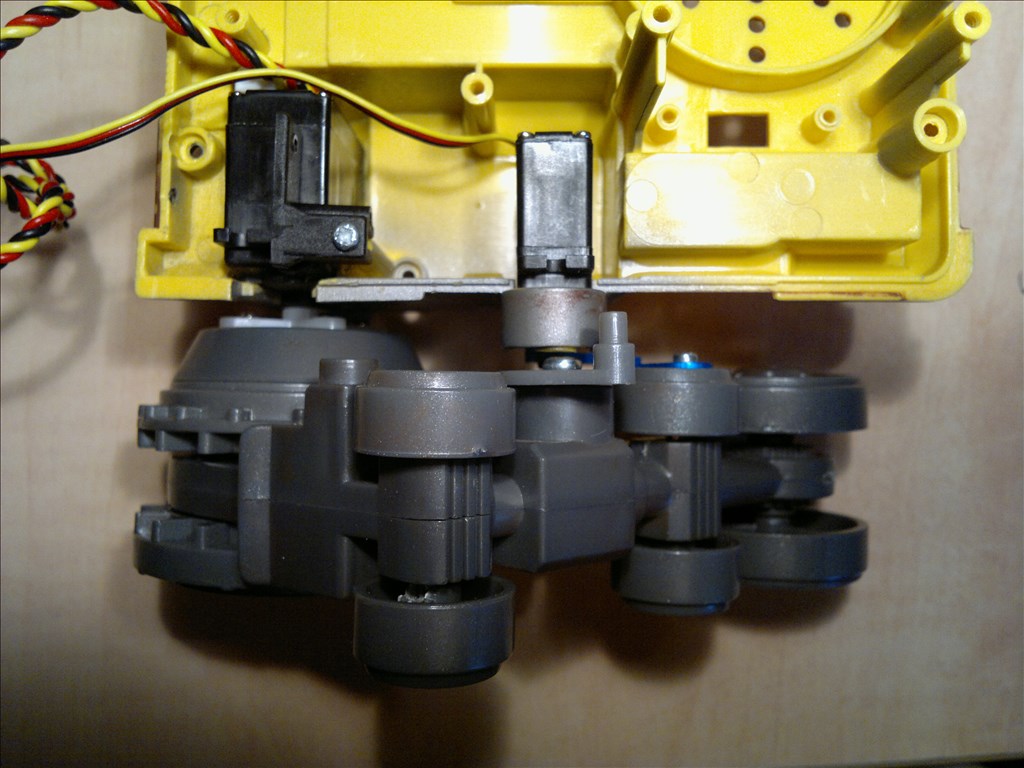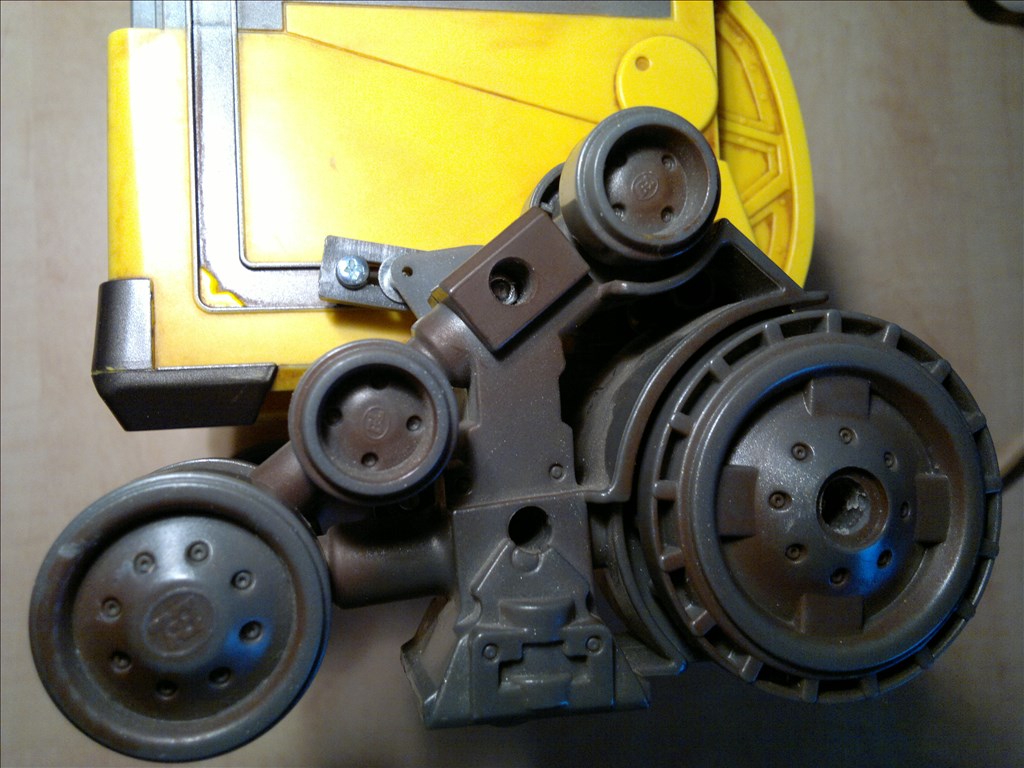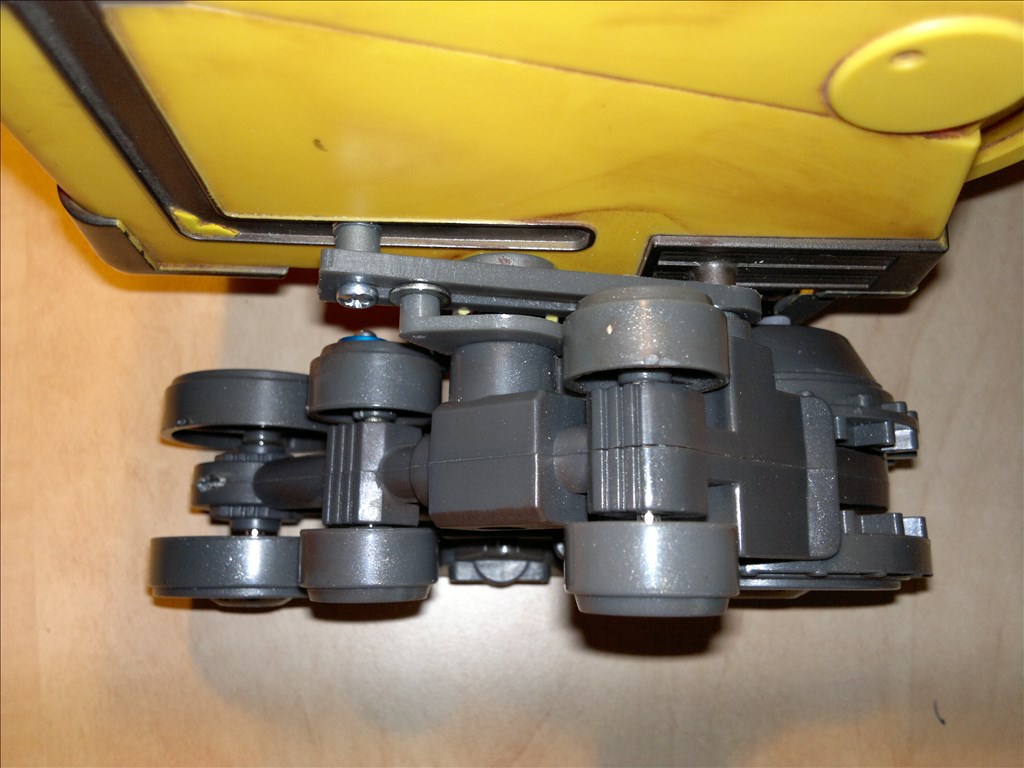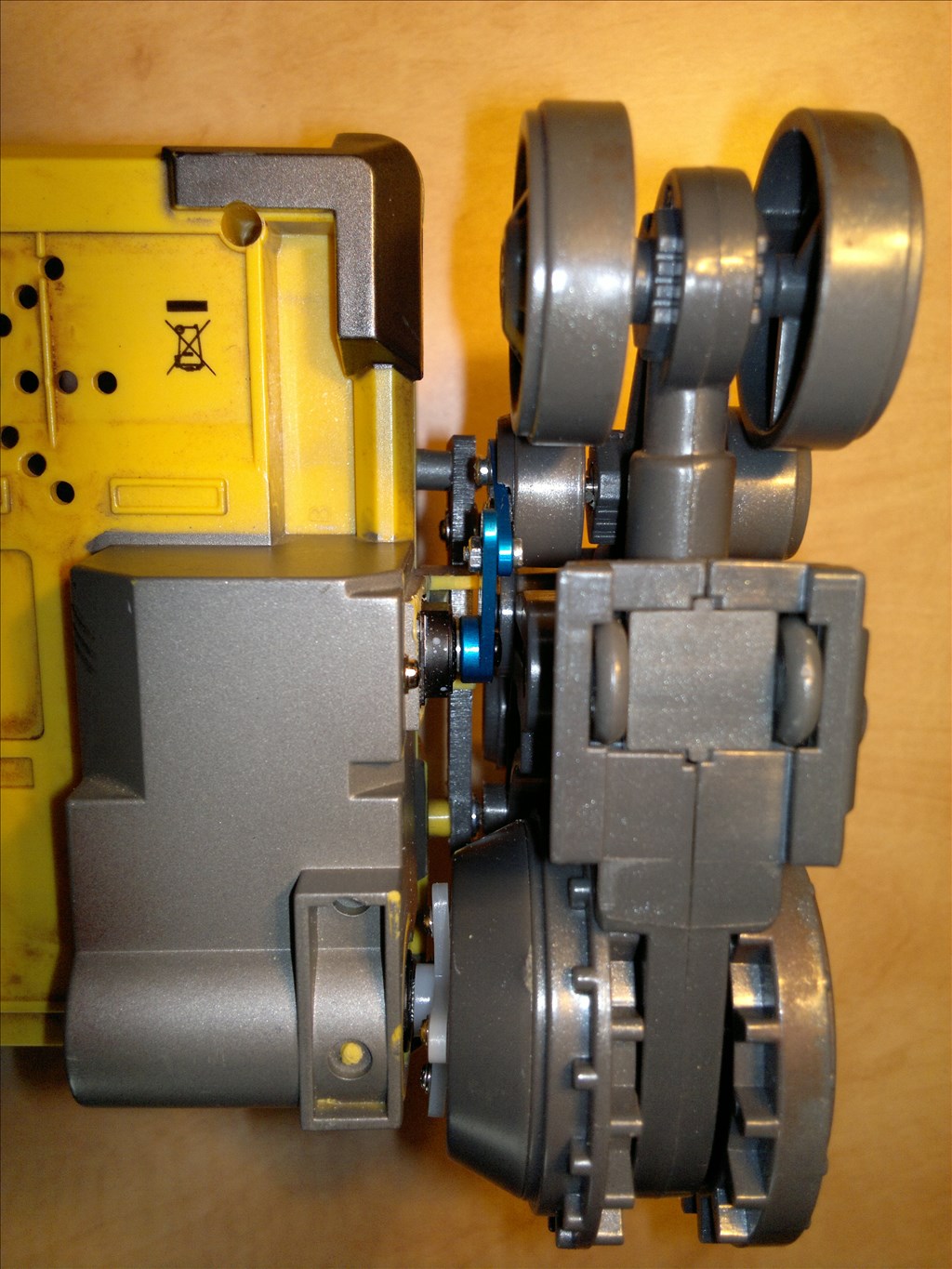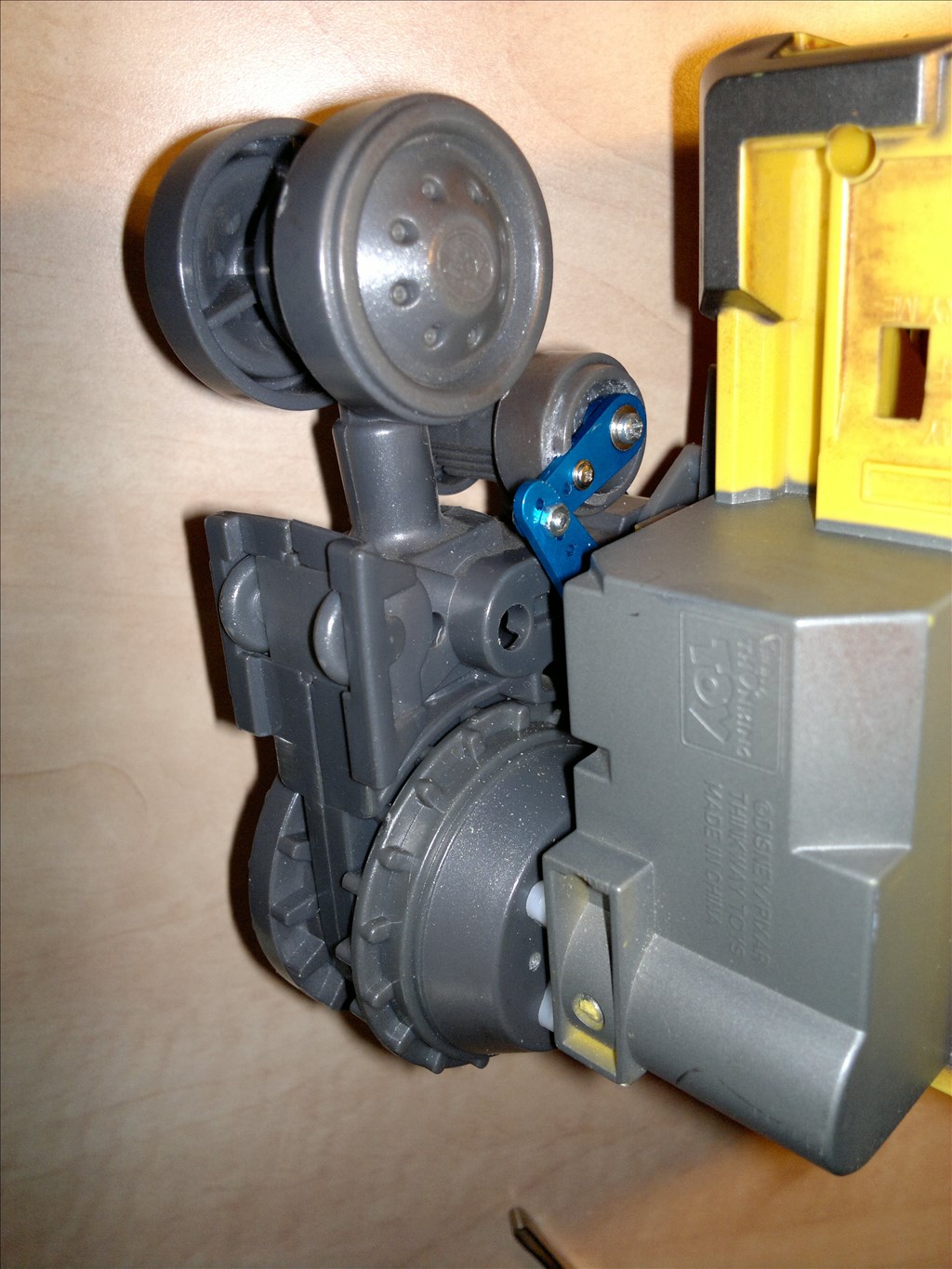 3. For installation of hands I used little bit different approach then Louis T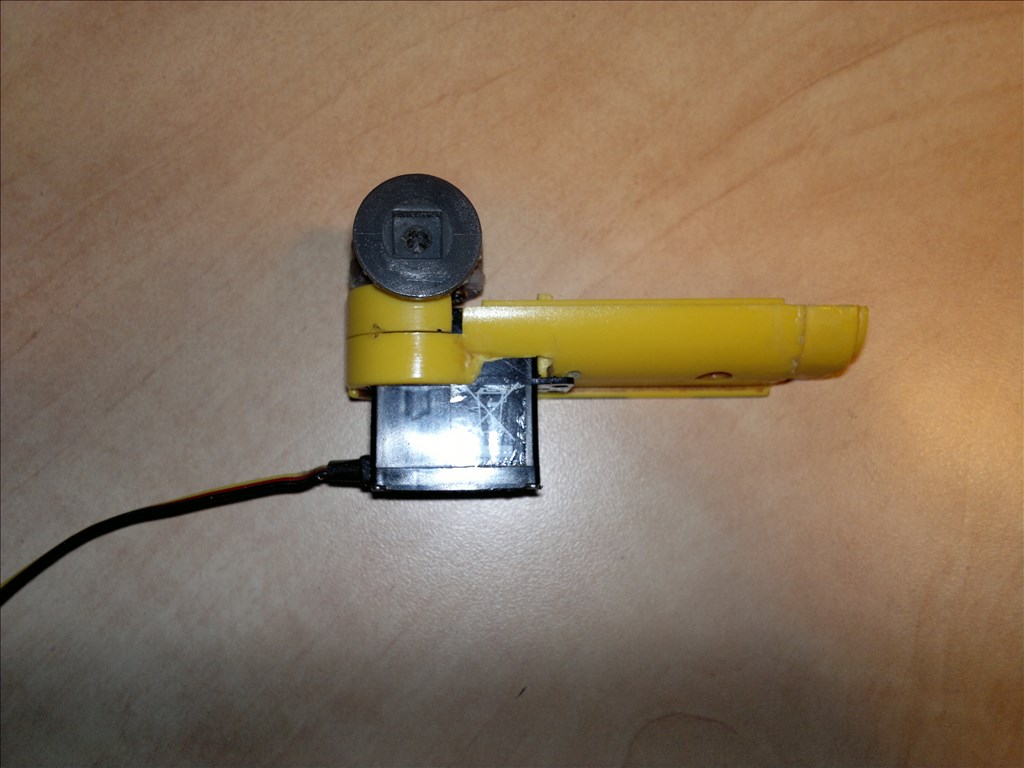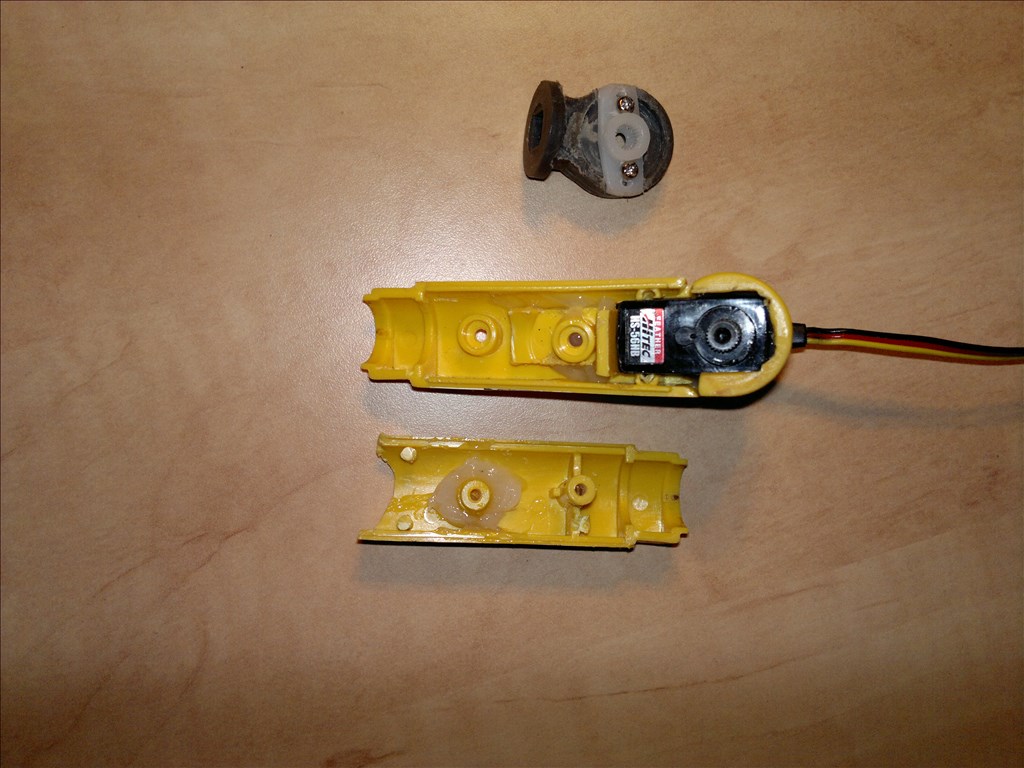 4. Installation of 2nd Floor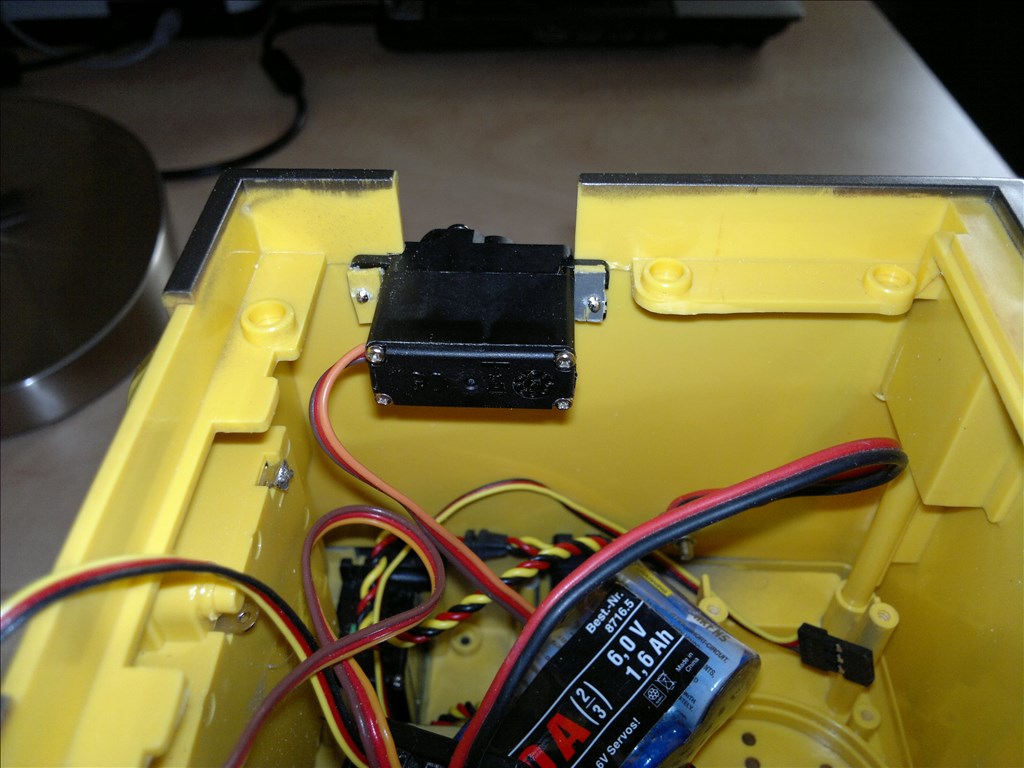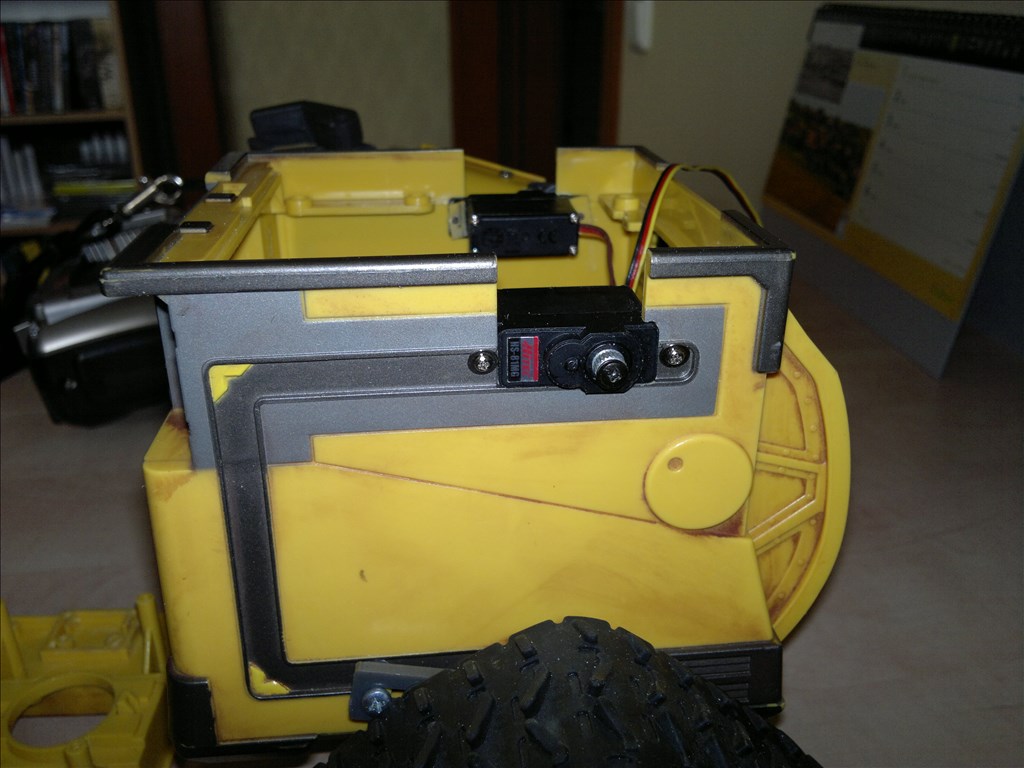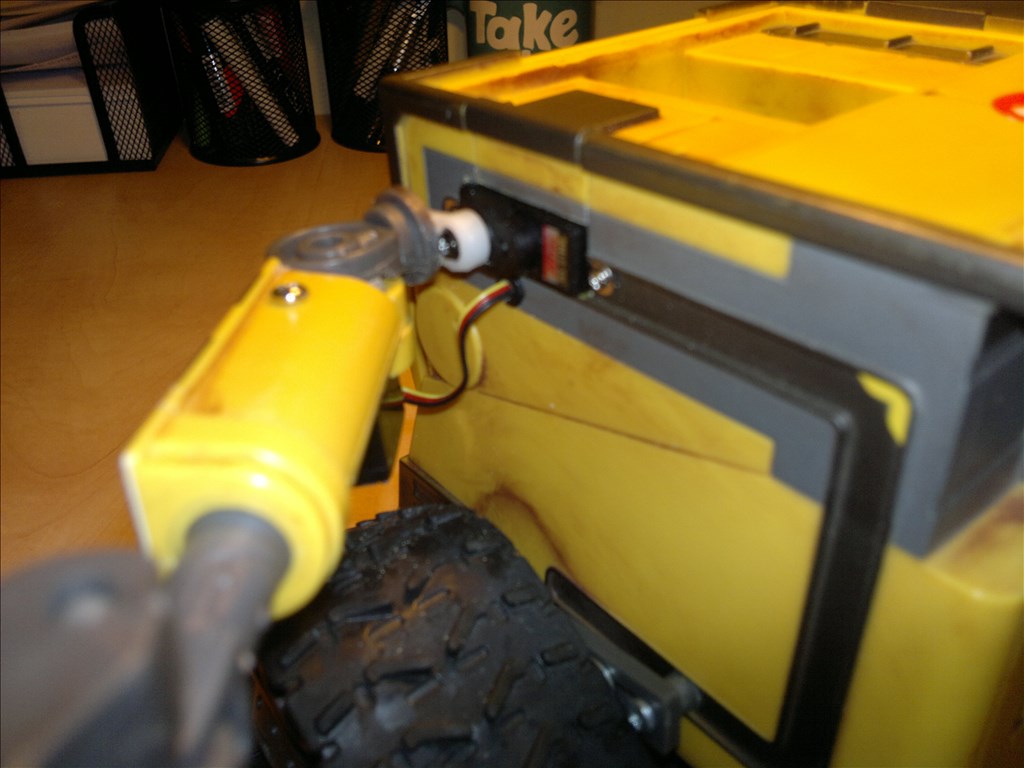 5. Installation of 3rd Floor and Neck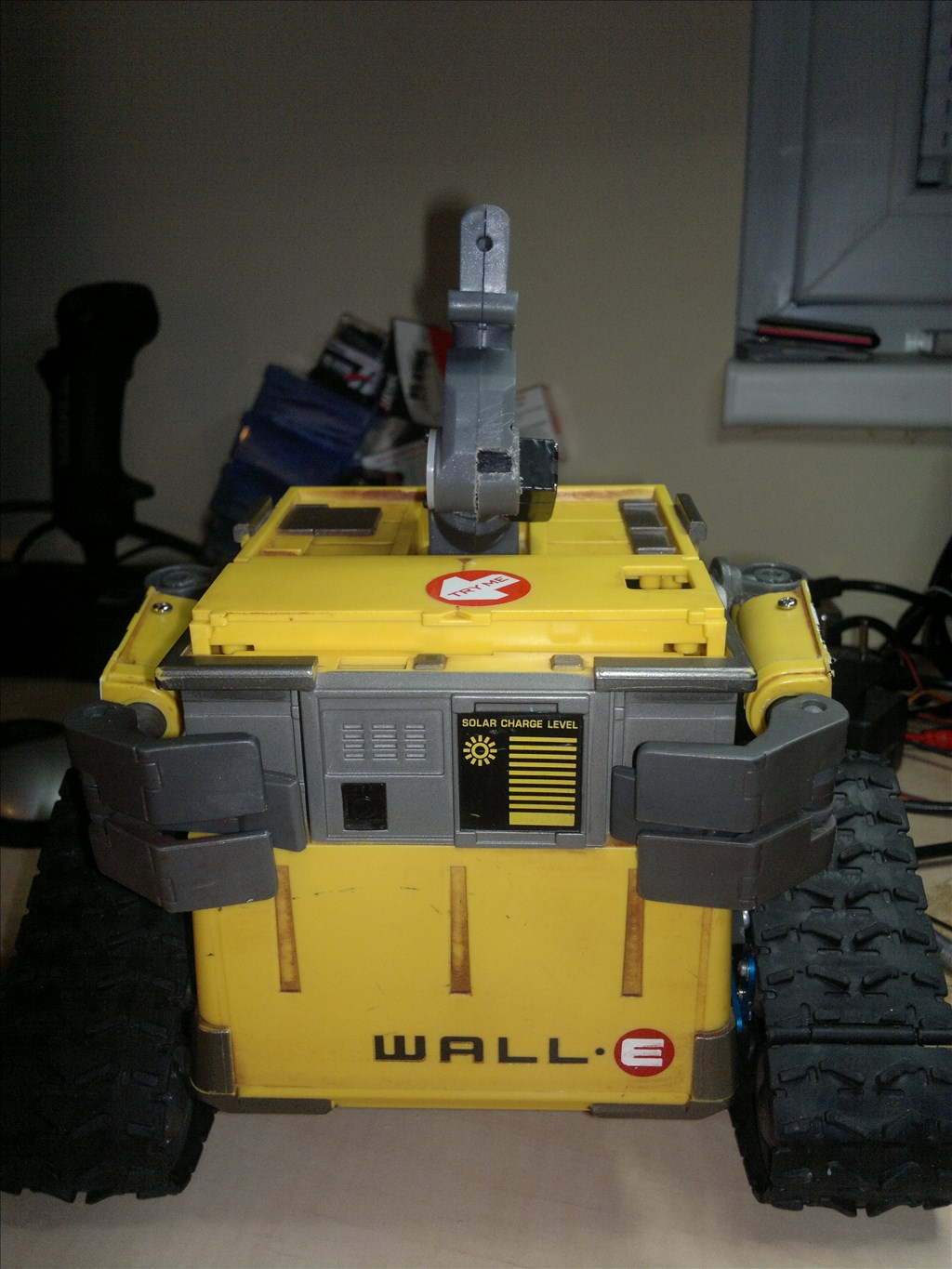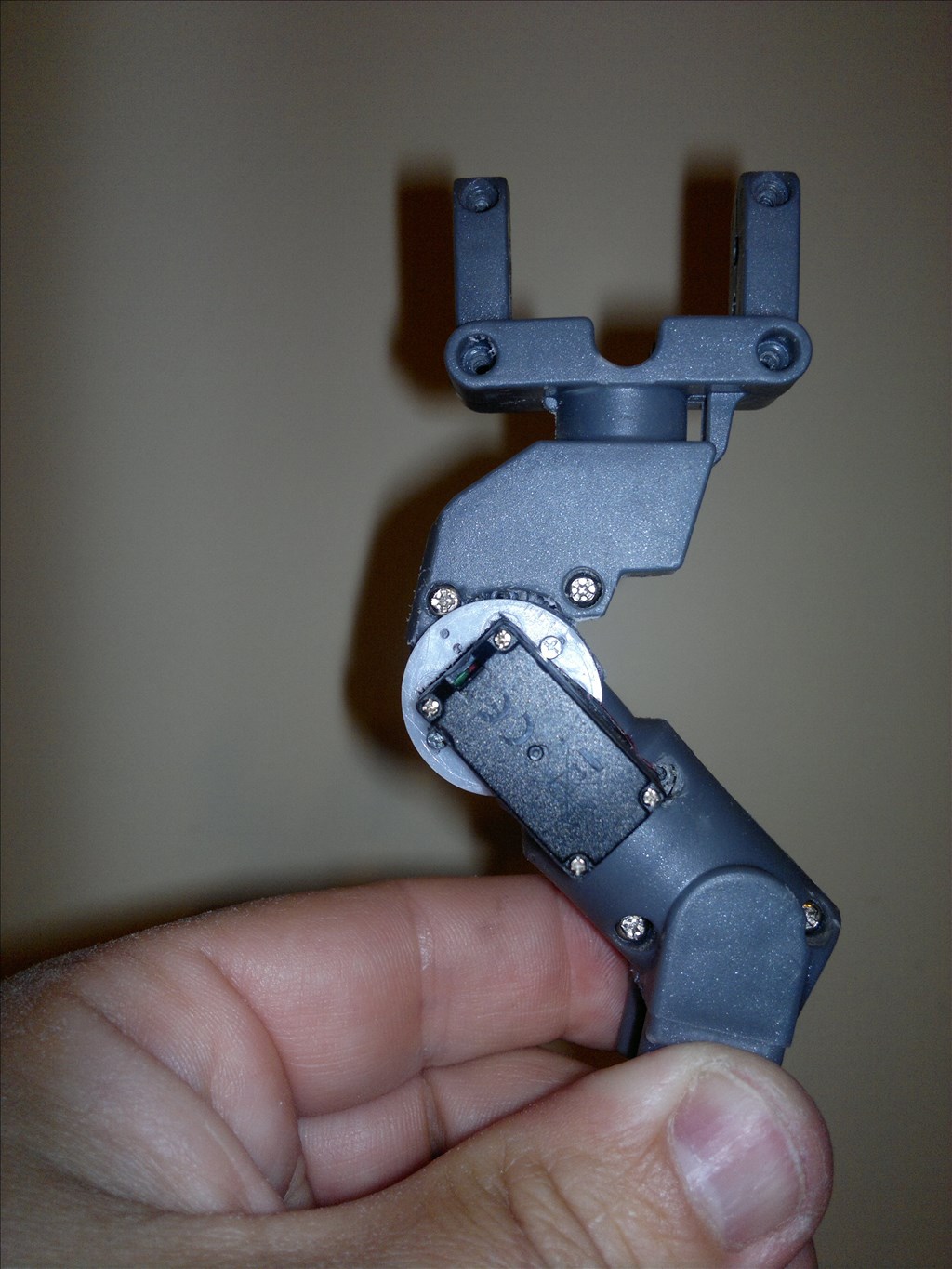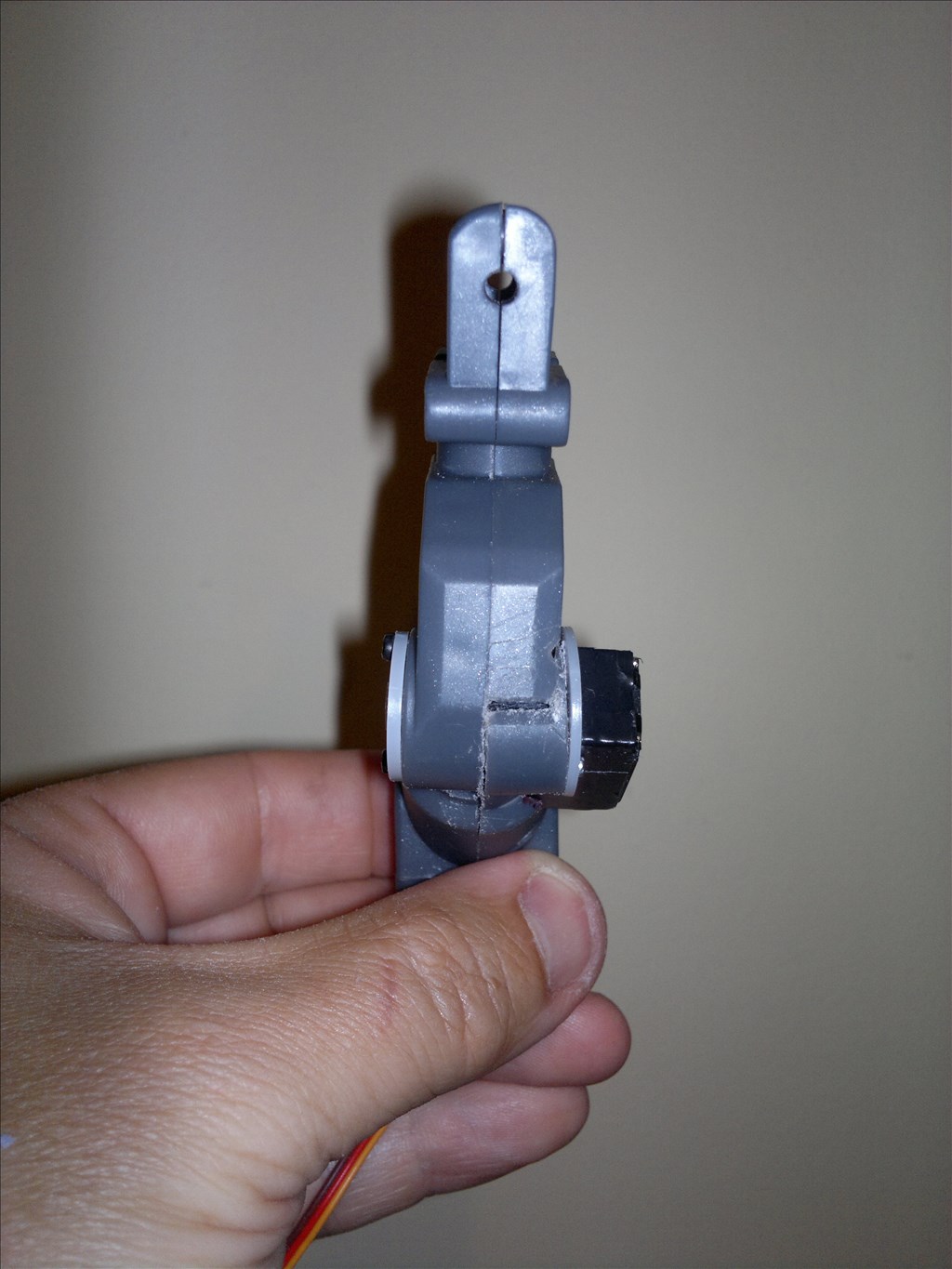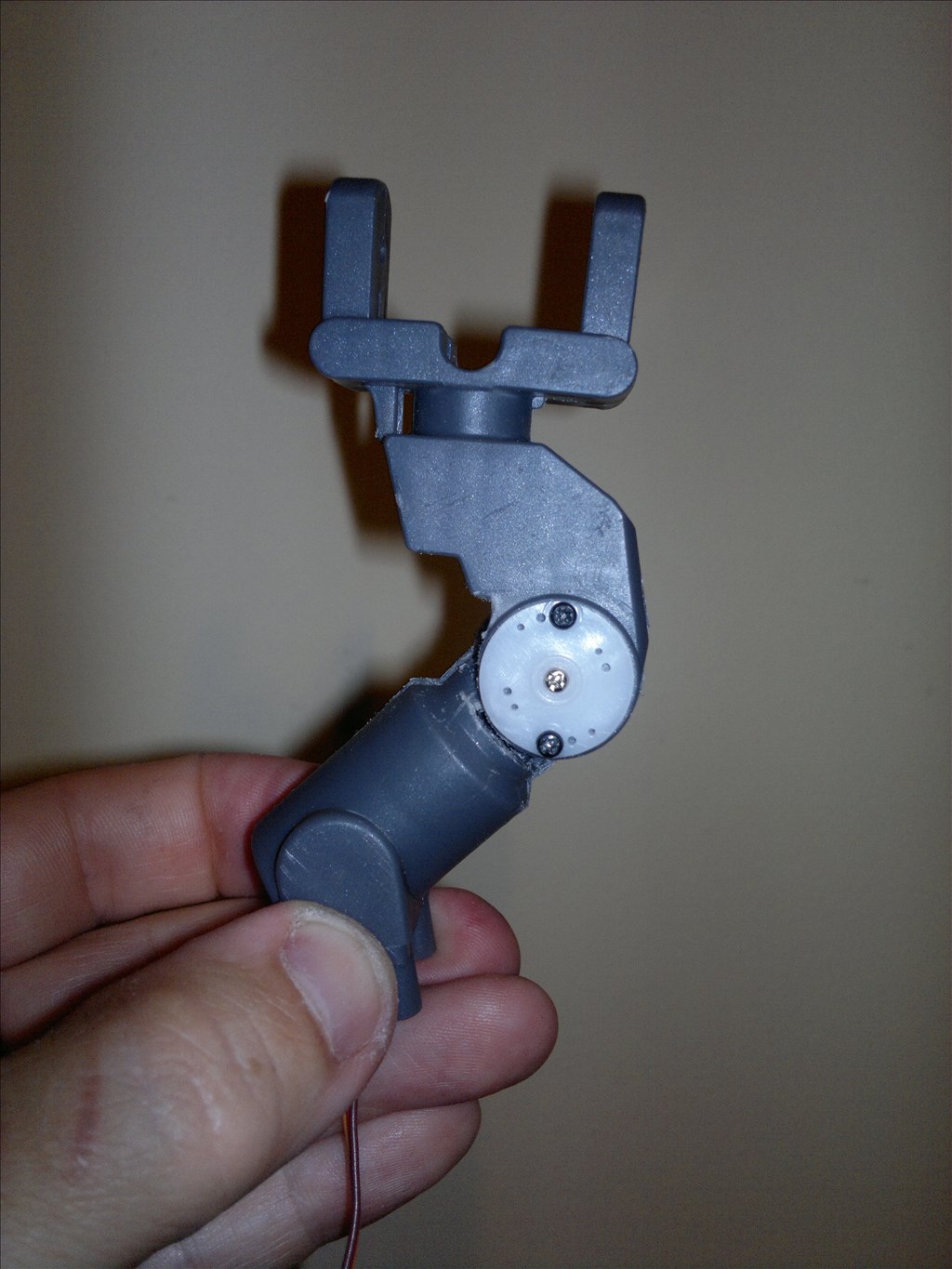 6.Installation of Head with Eyes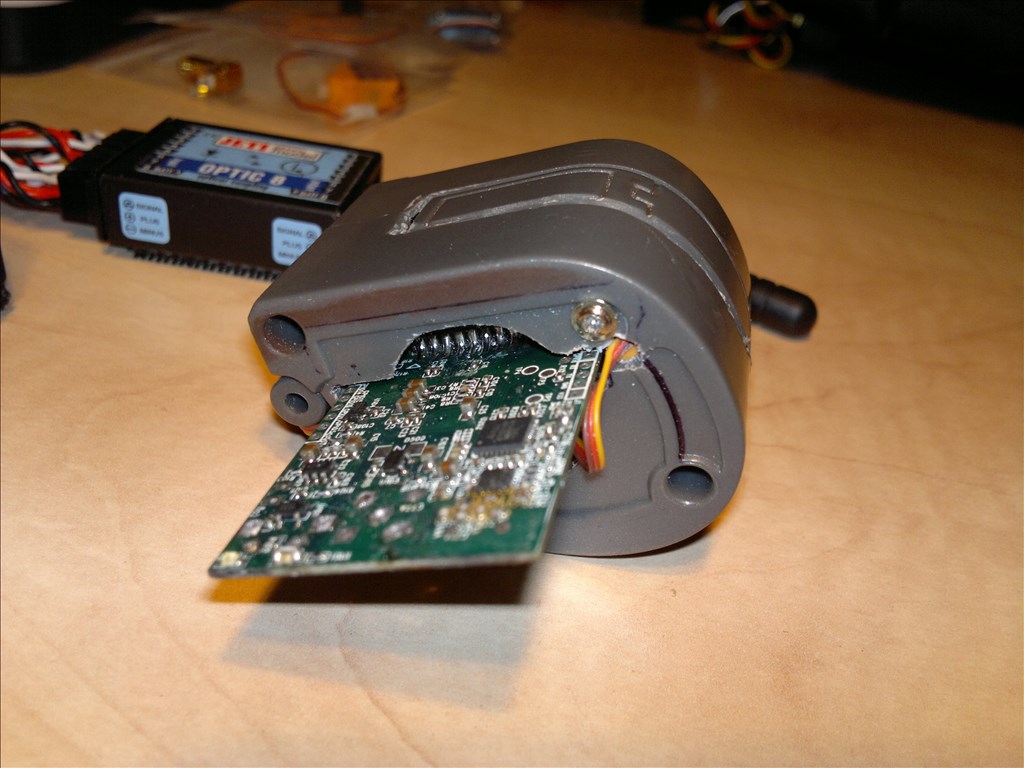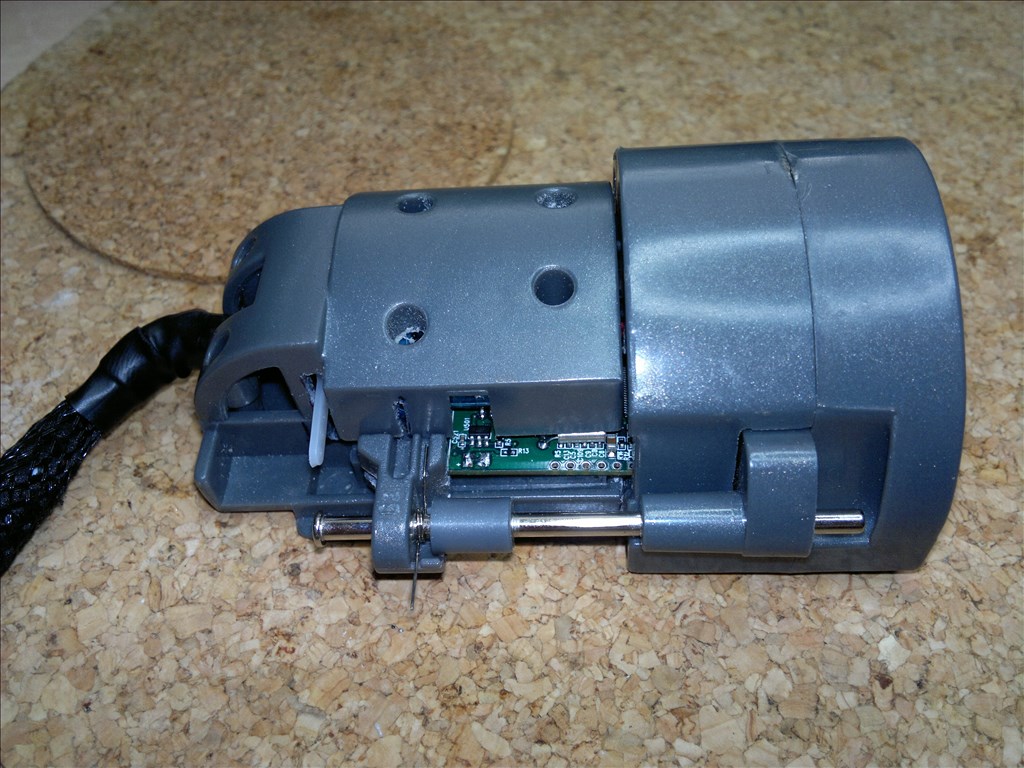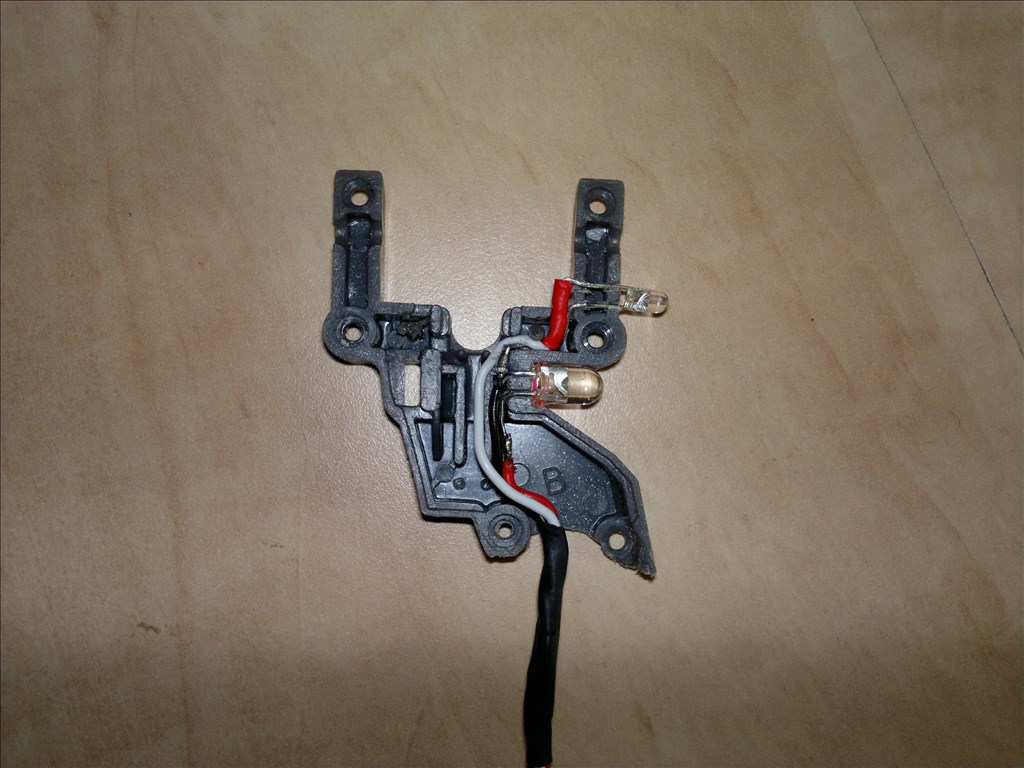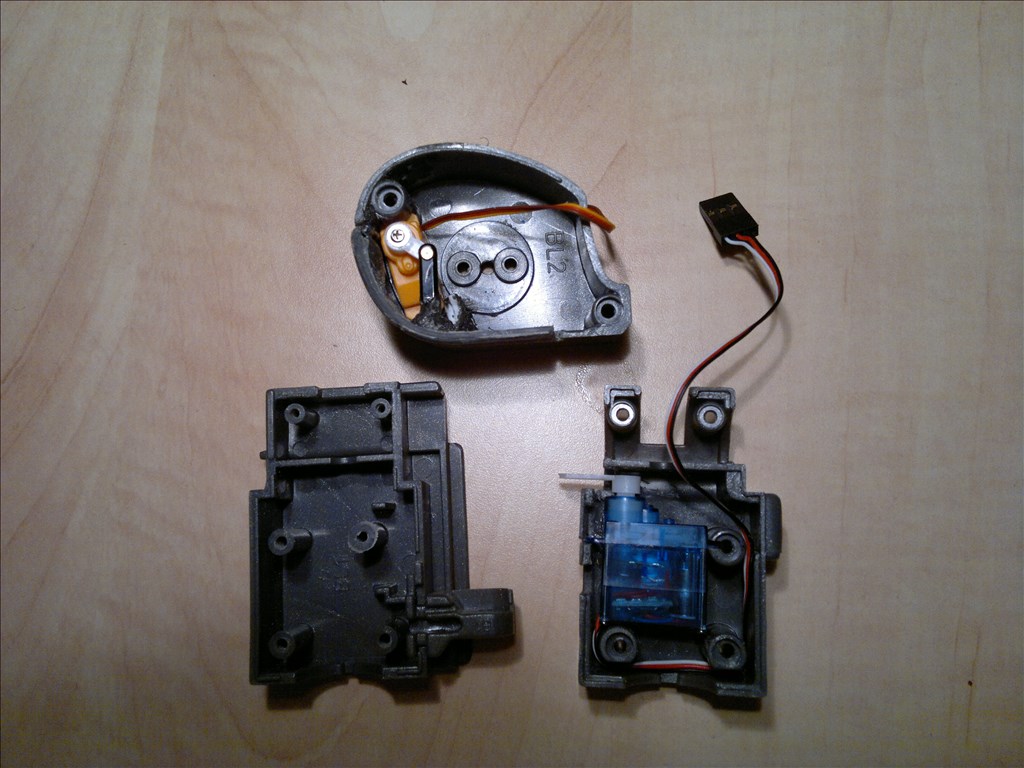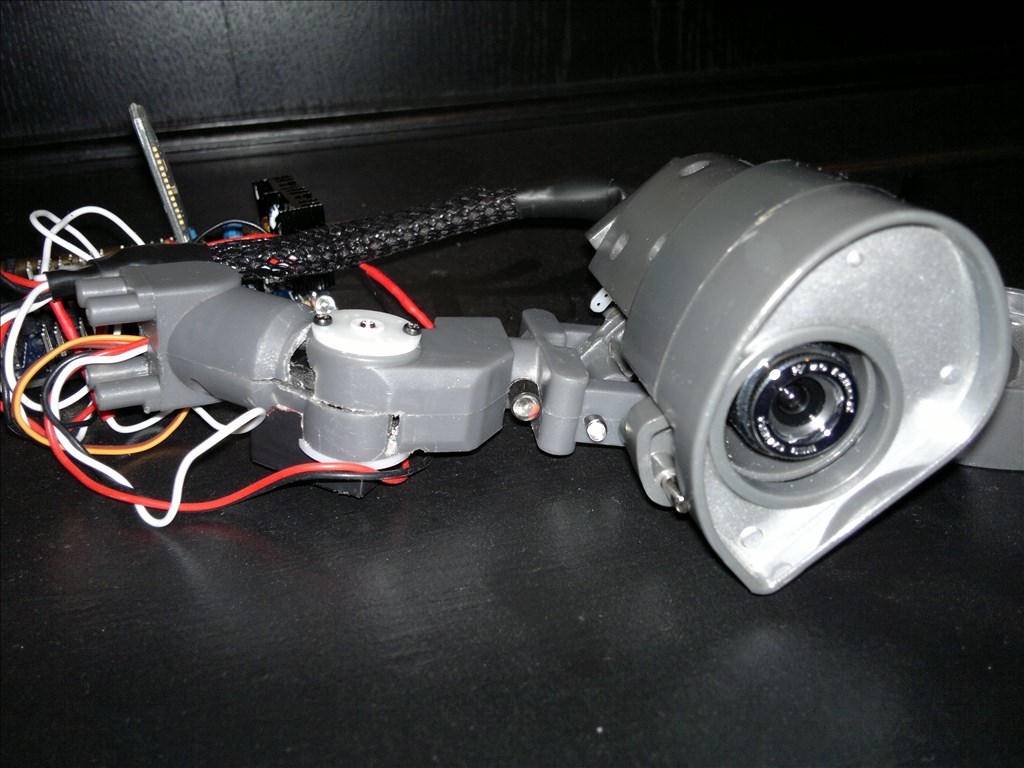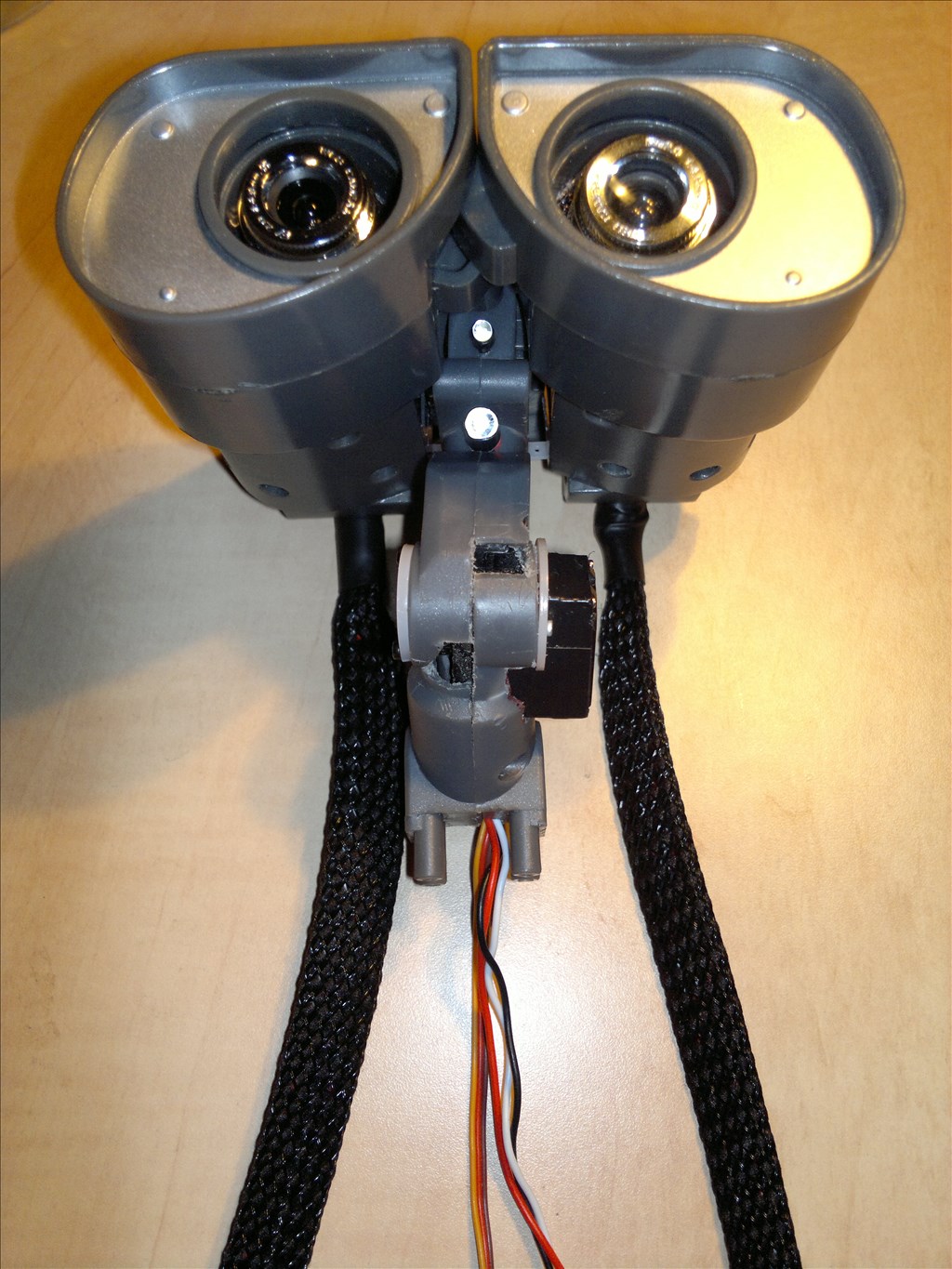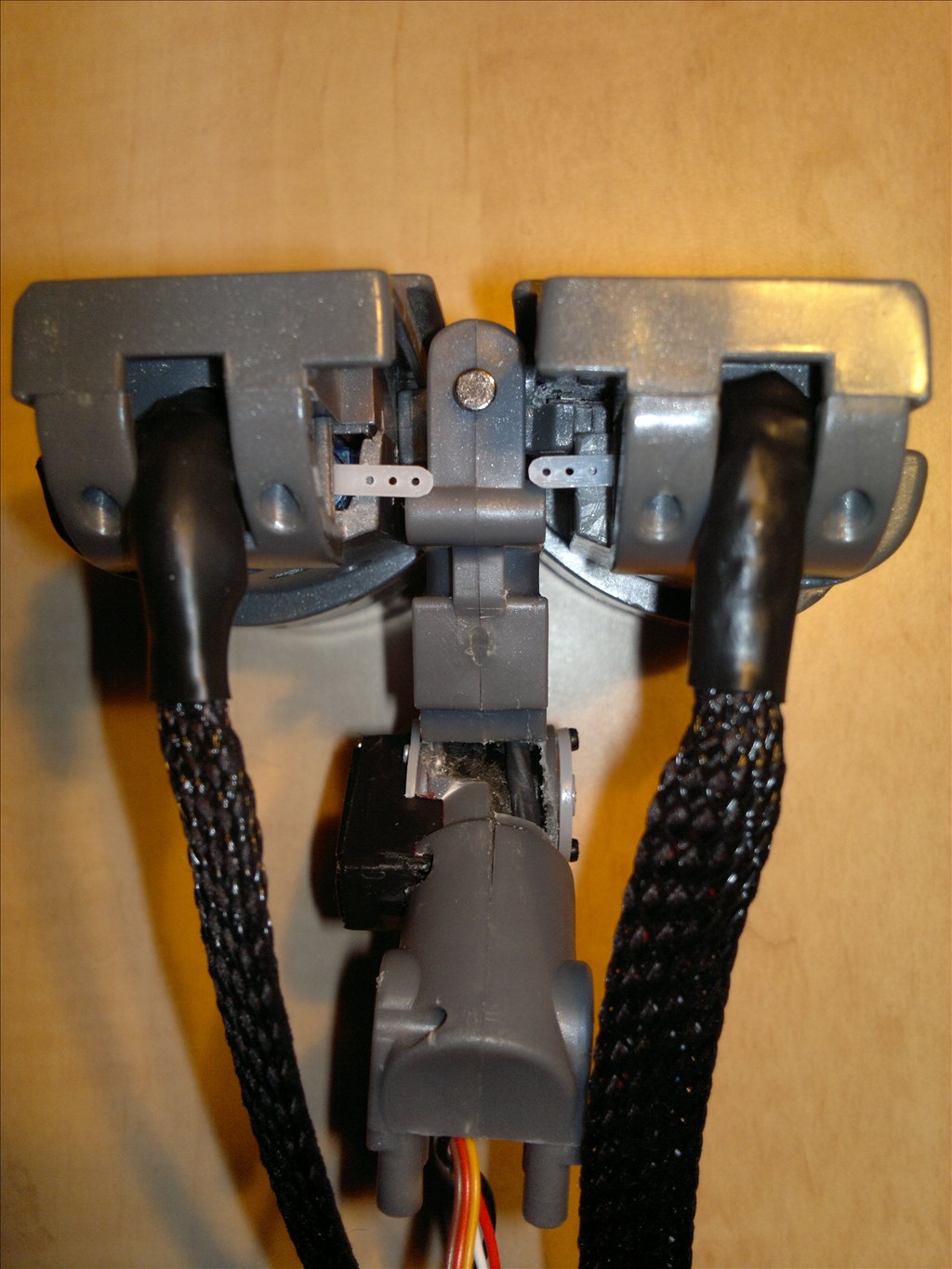 7.Electronic circuit installation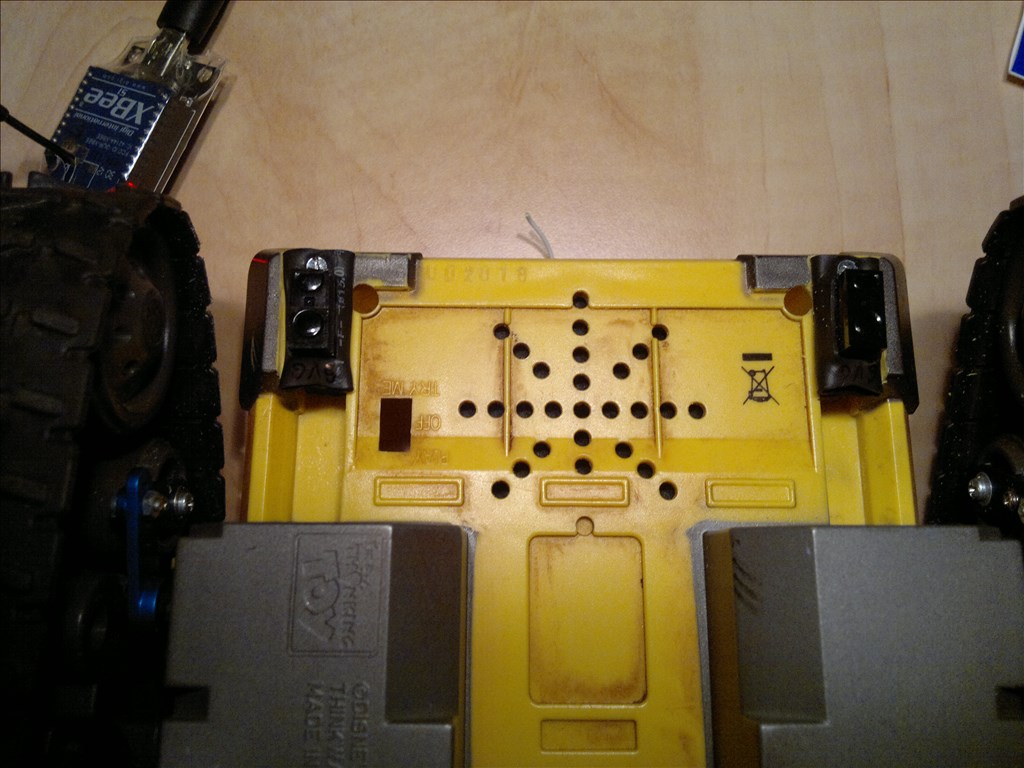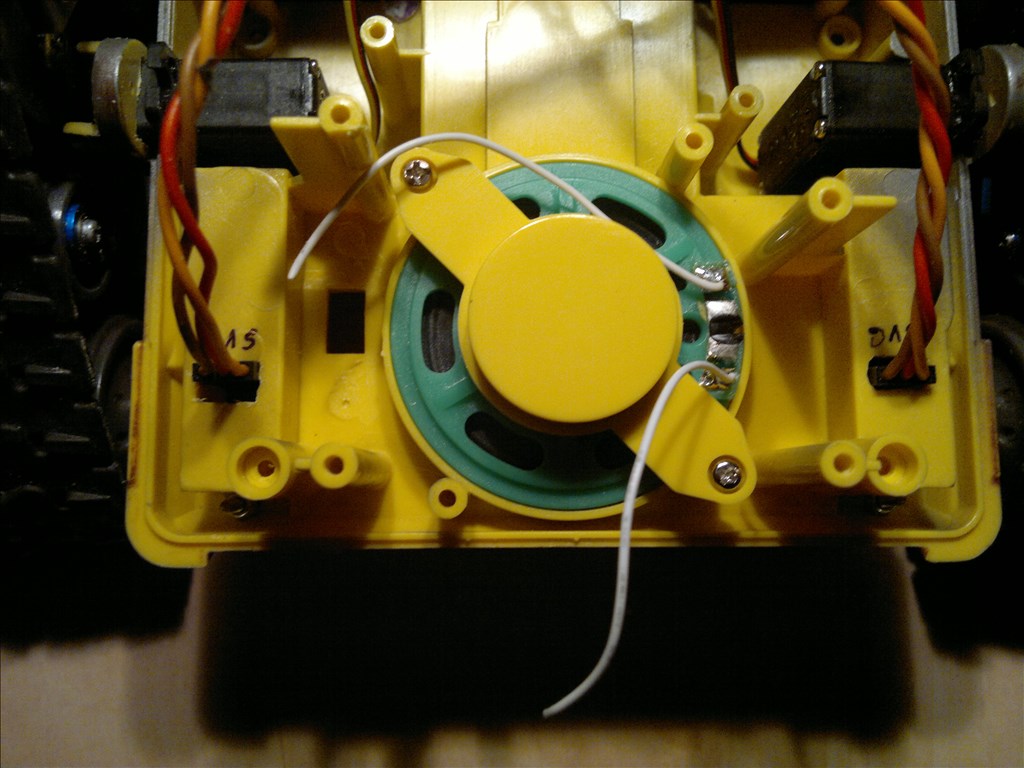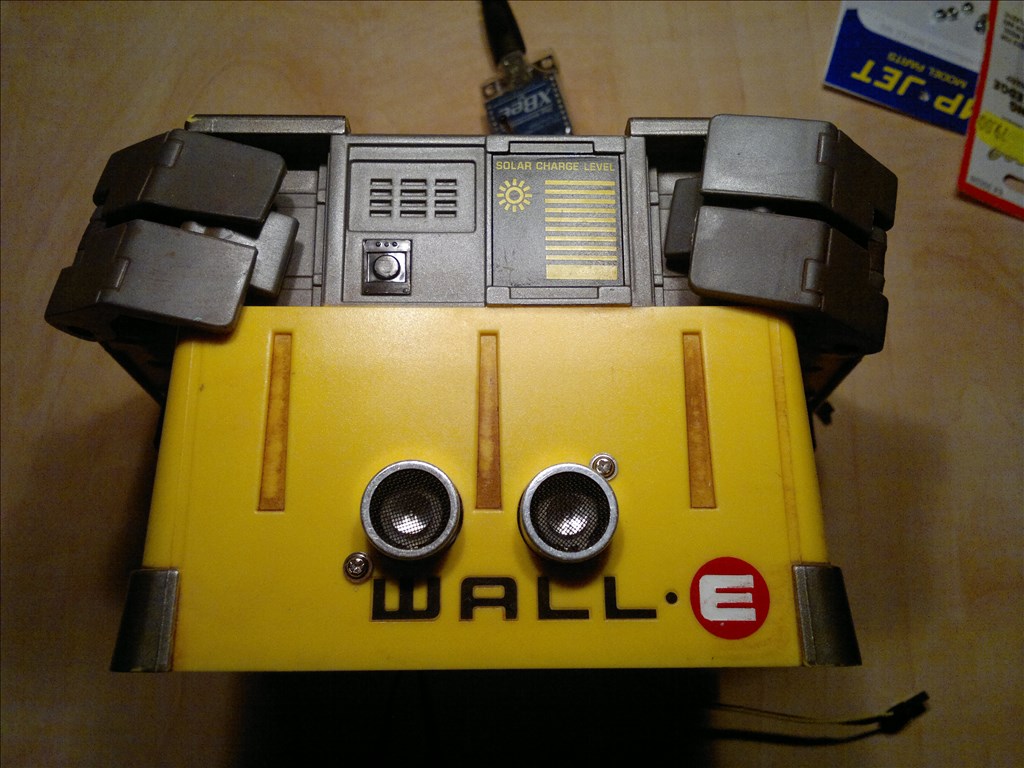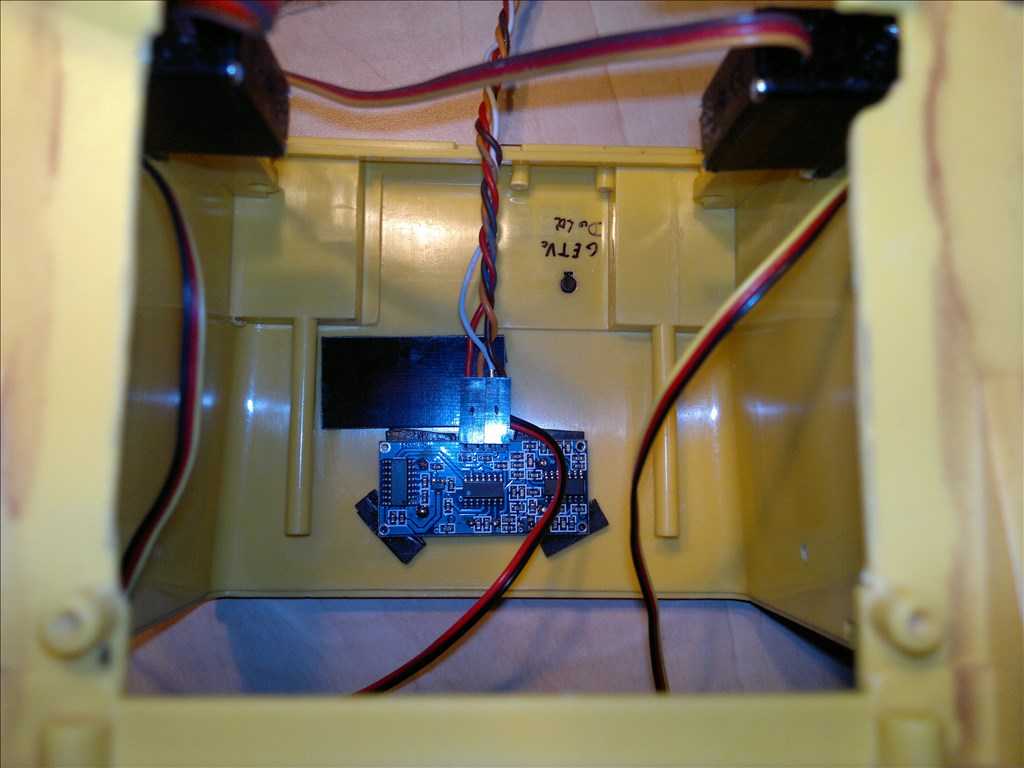 First proposal was not good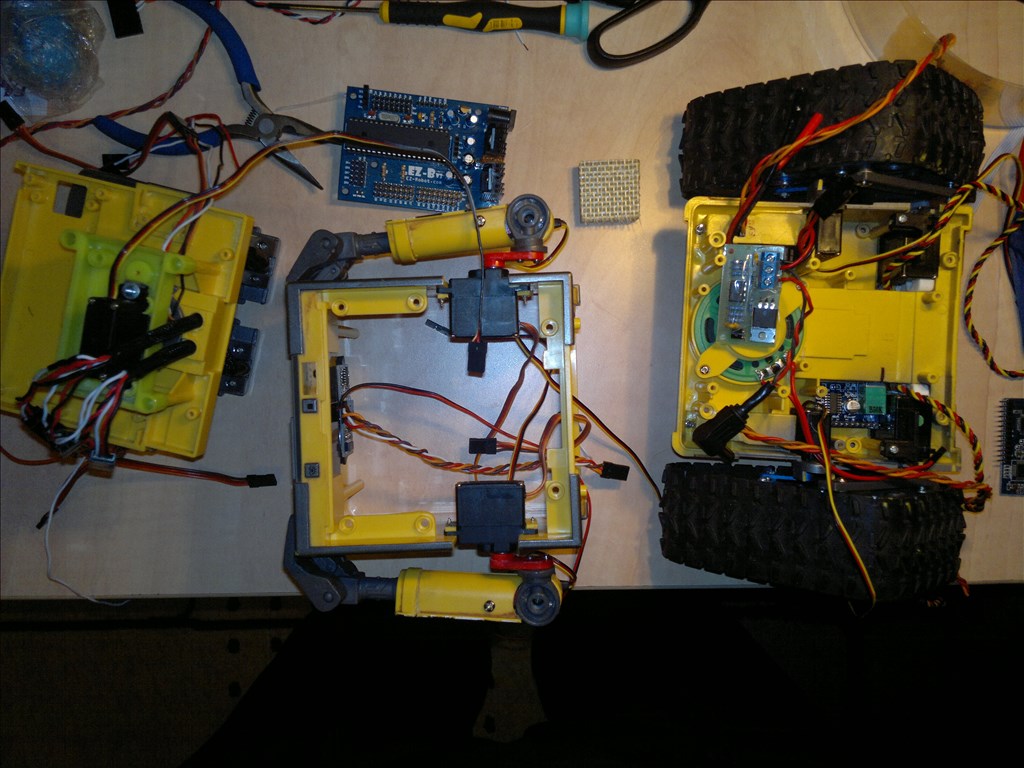 Accu was too big and heavy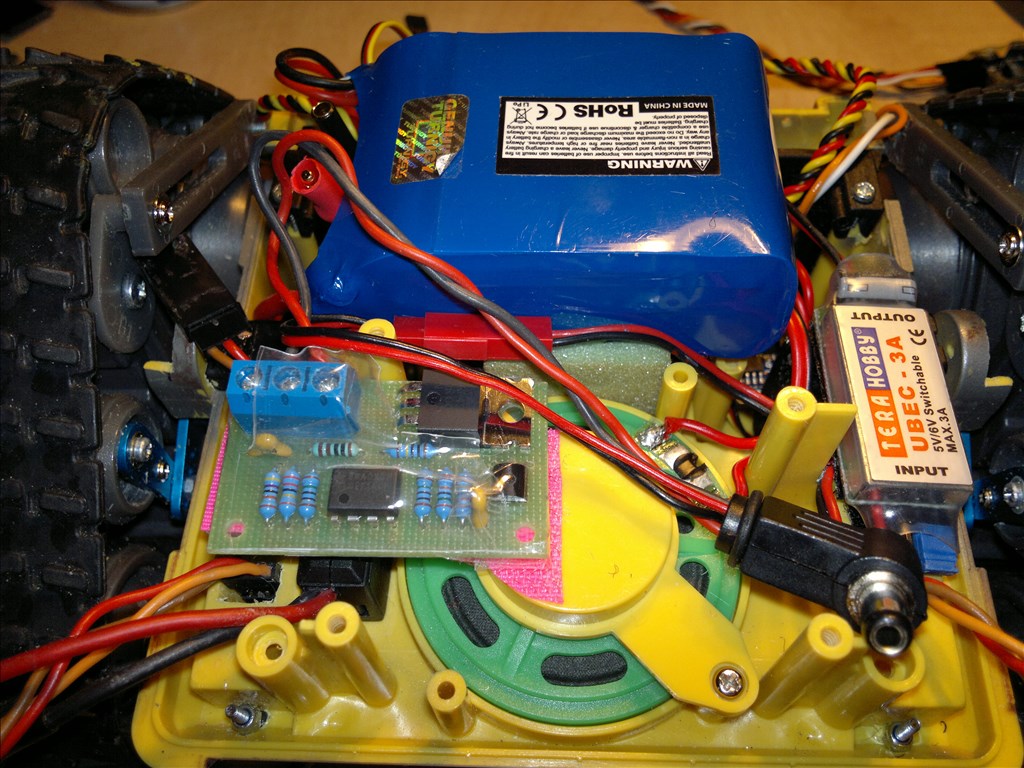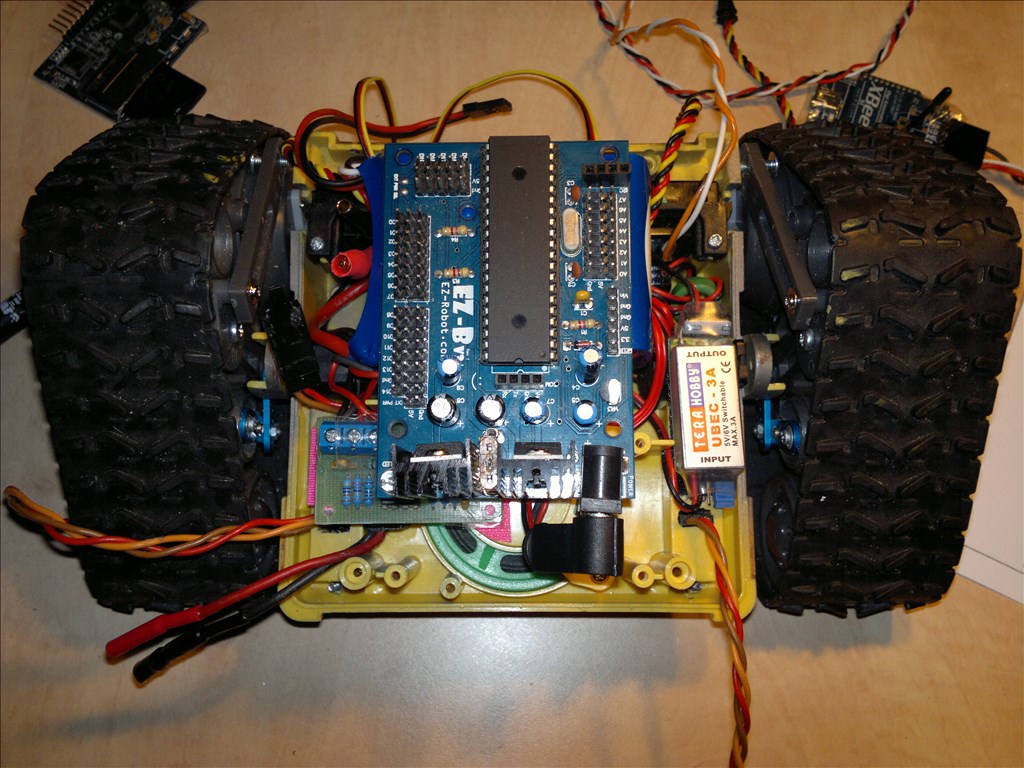 I had to find another solution - smaller 2 accus LiIon 18650 Panasonic 3,4Ah cells with protection circuit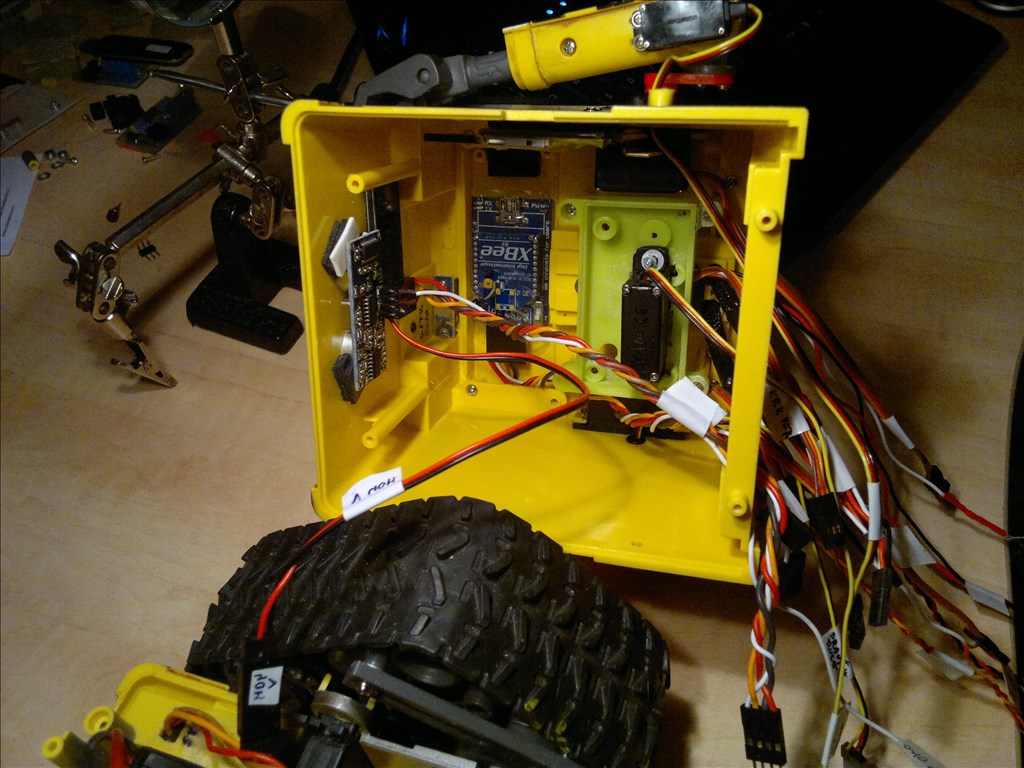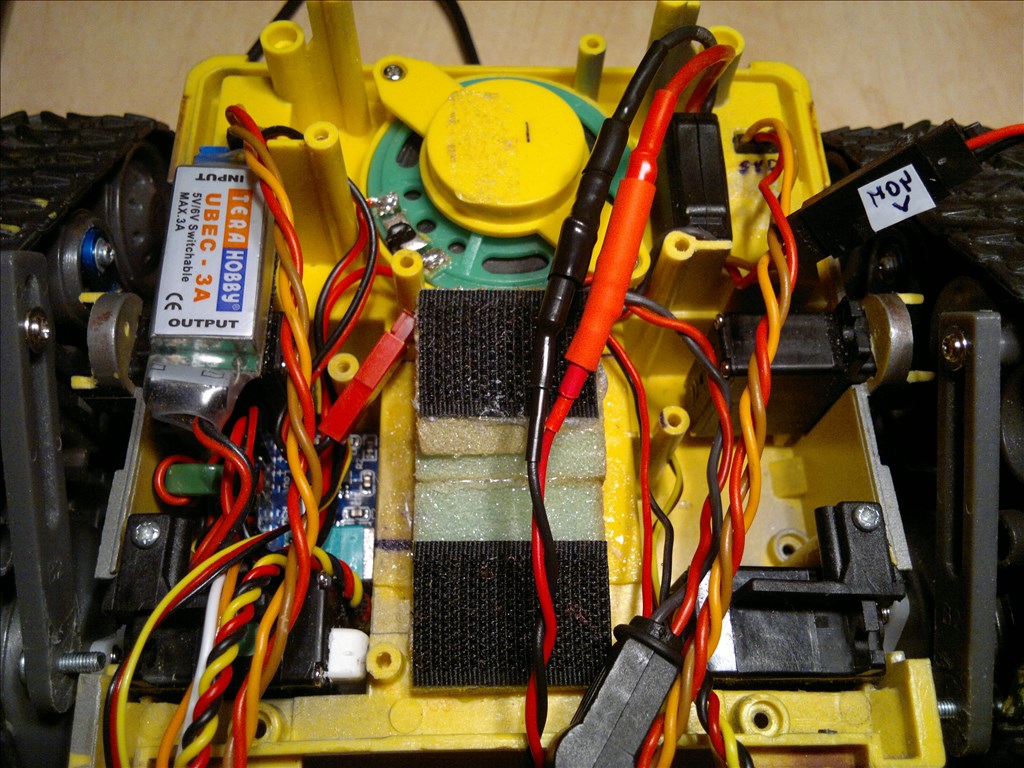 Smalll update of Head -Eyes moving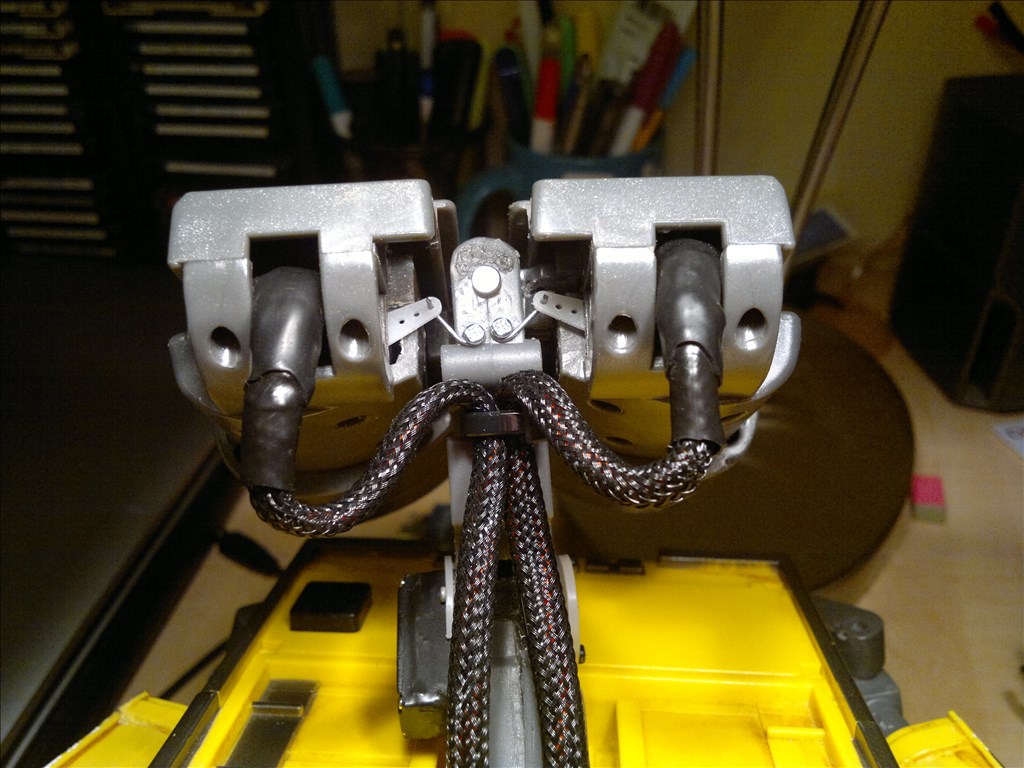 Better solution with final placement of cables, mp3 circuit, comm BT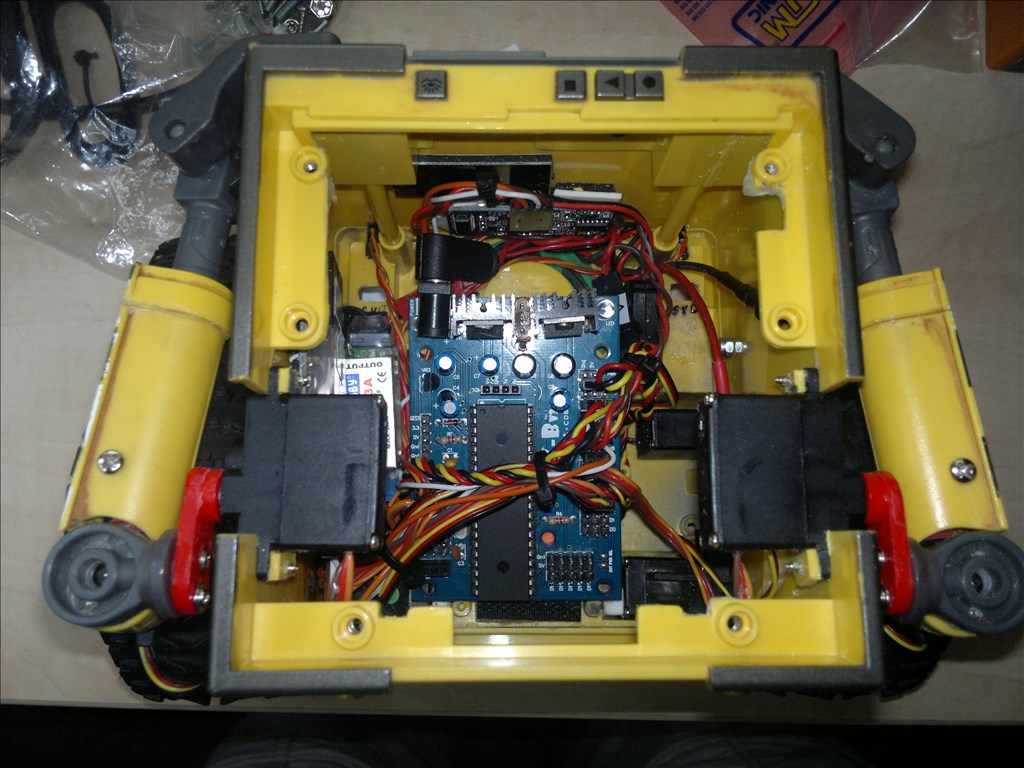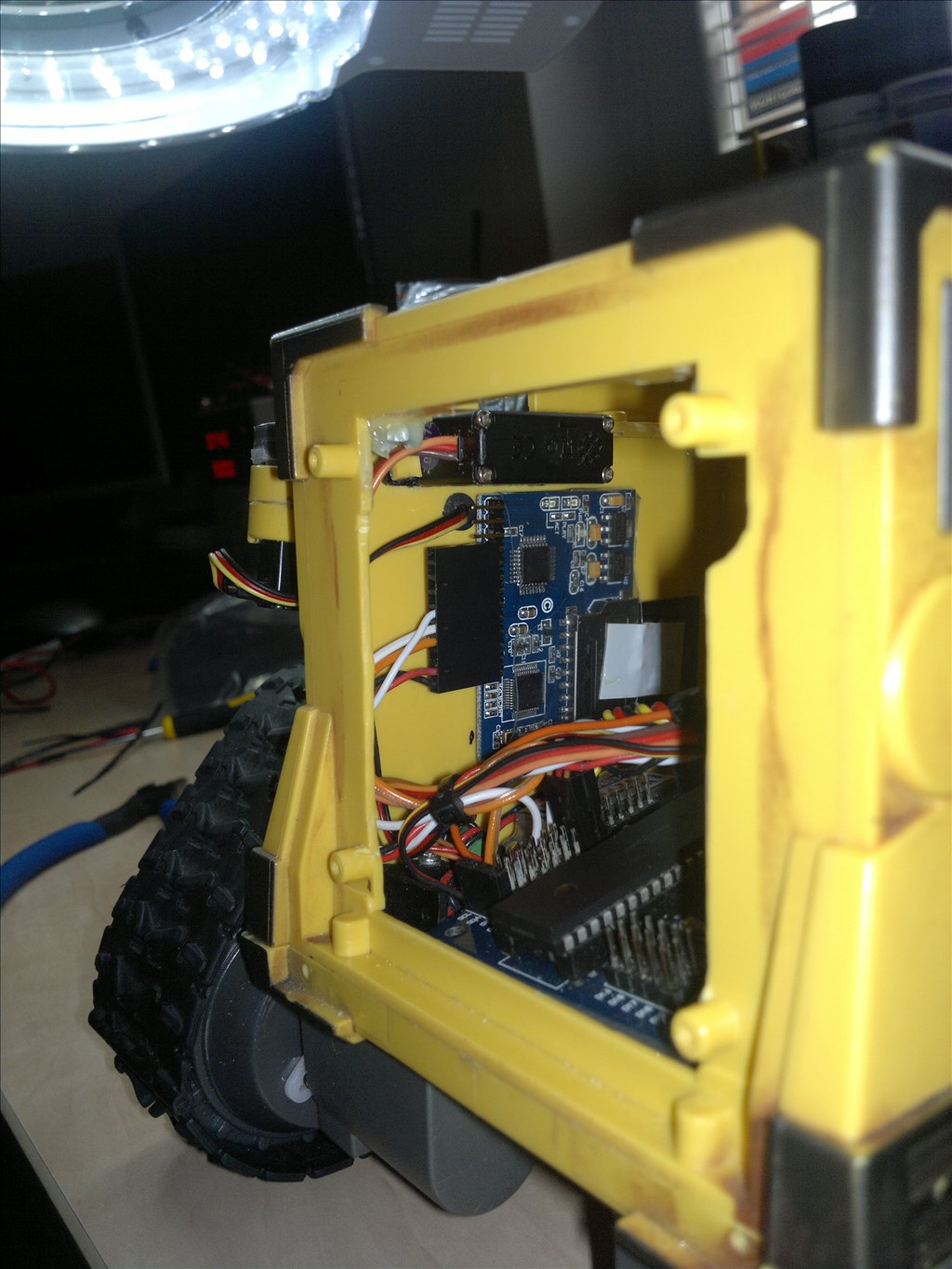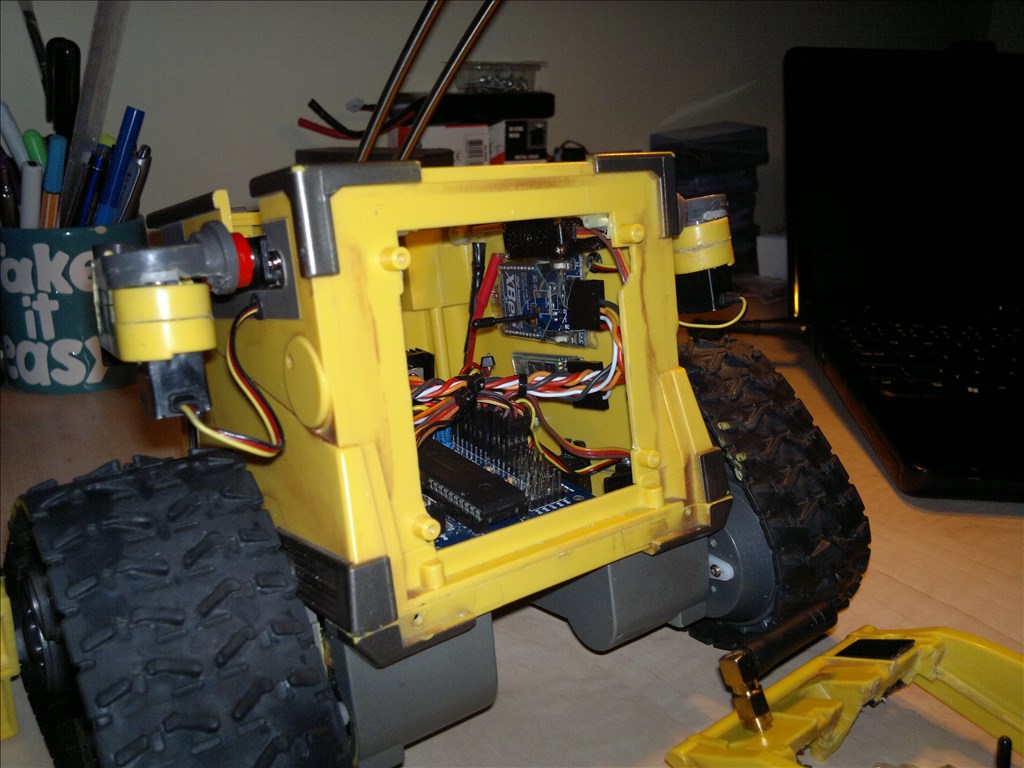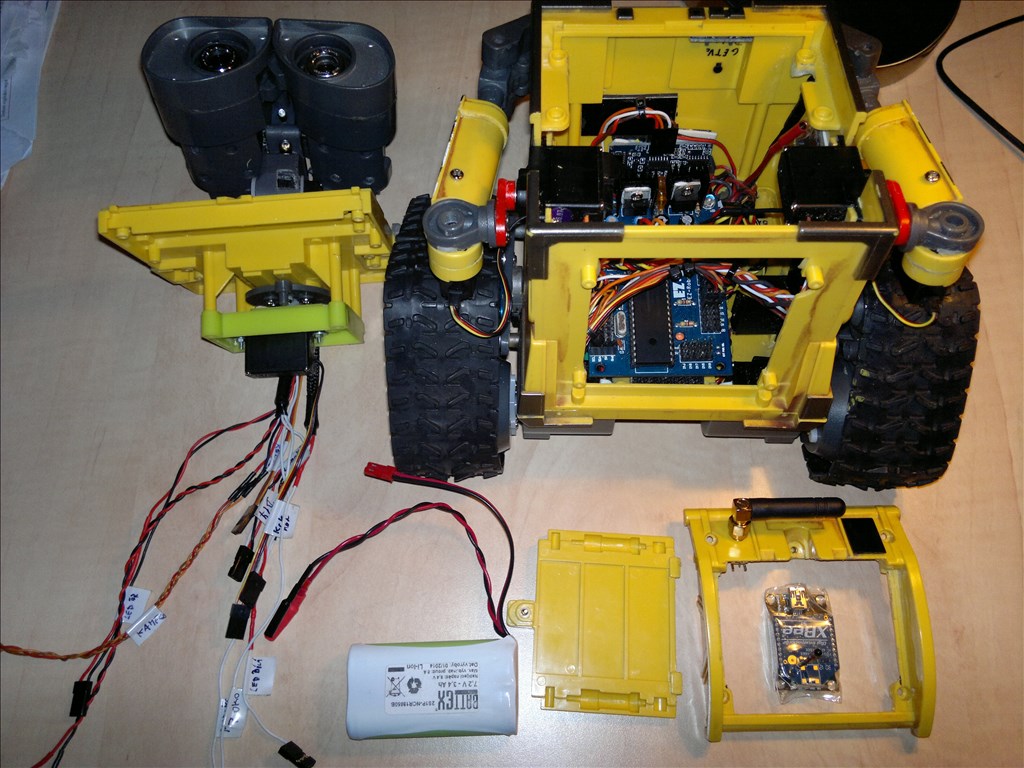 First charging process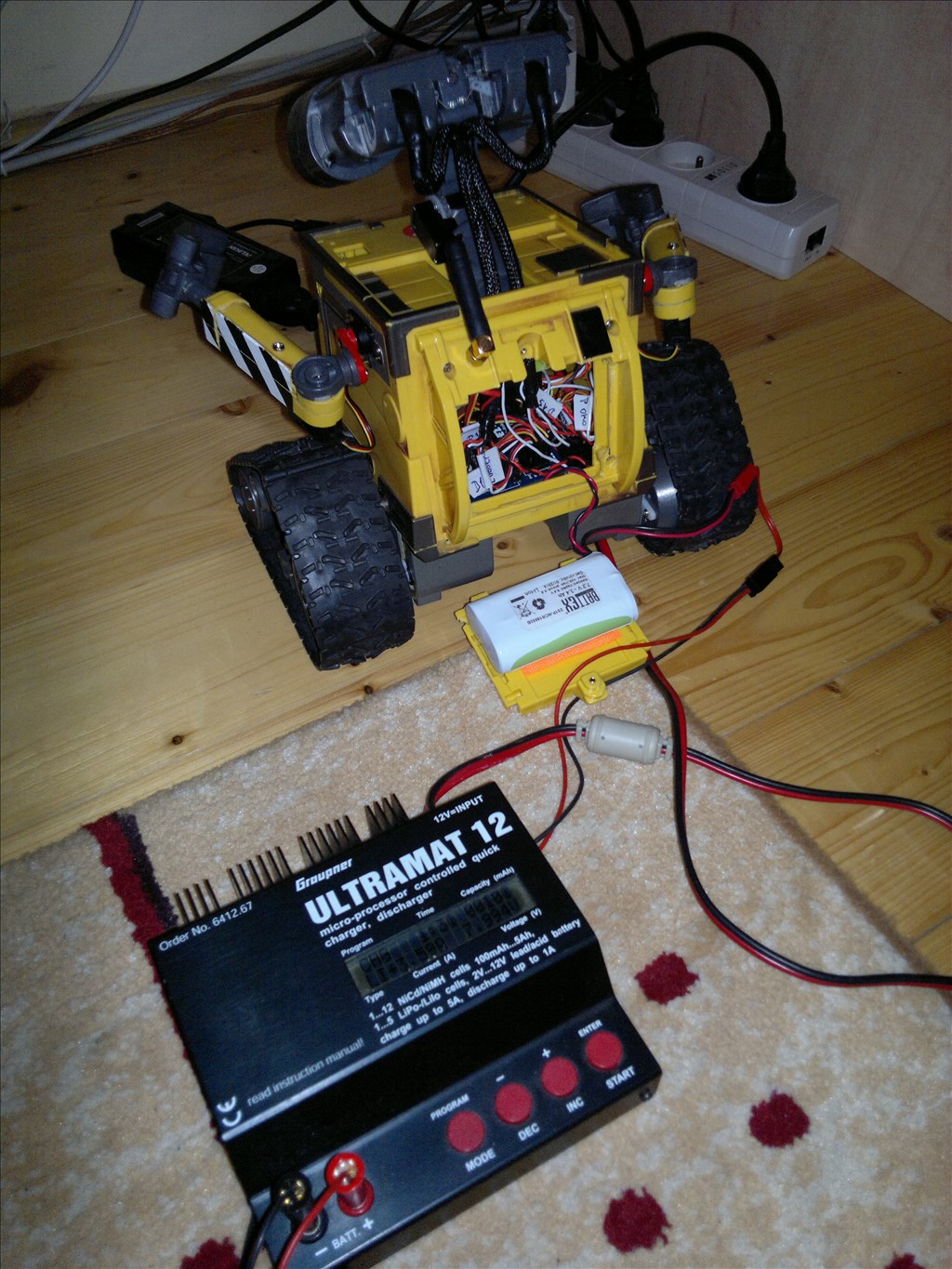 Charging connector and Wall e looking at my son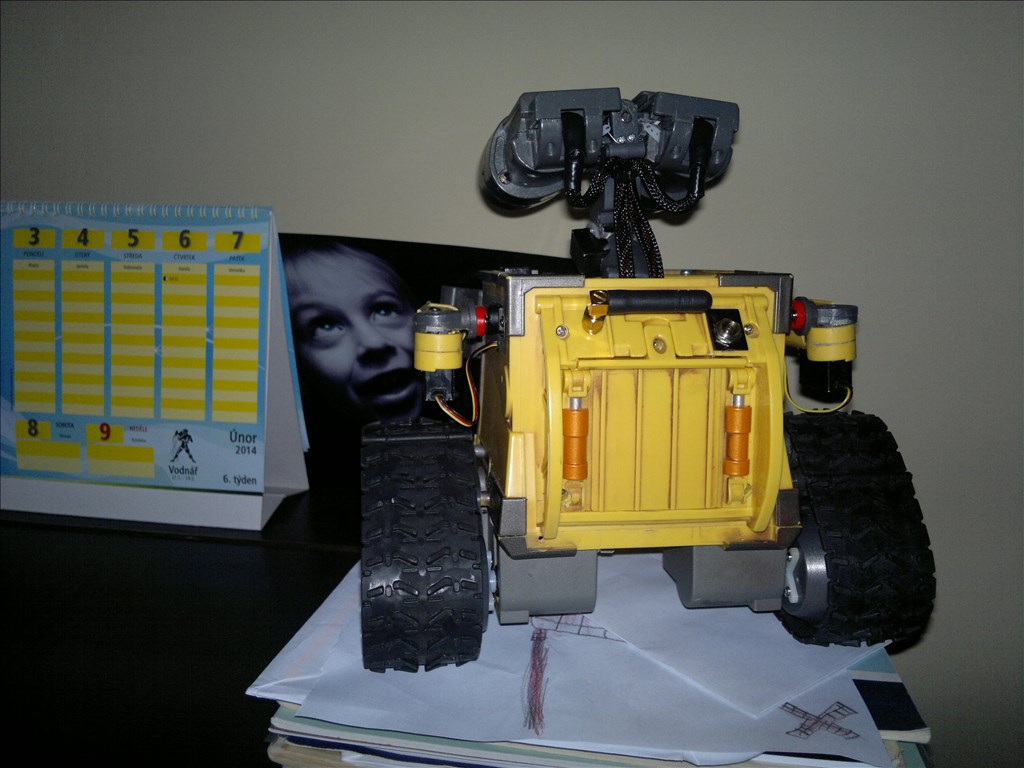 Video with Wall-E object recognition and sensor tests will follow...