This is my Omnibot Tomy. I haven't really been able to work on him much, but I've been collecting a lot of parts. I have the camera working now, even though it isnt mounted yet. The radar and corresponding servo is working well. Still waiting for Dj's motor controller to come back in stock to get him moving around. He's definitely a work in progress that I'm taking my time with. Im going to leave him yellow. I was going to paint him but the faded and dyed plastic actually kind of grew on me.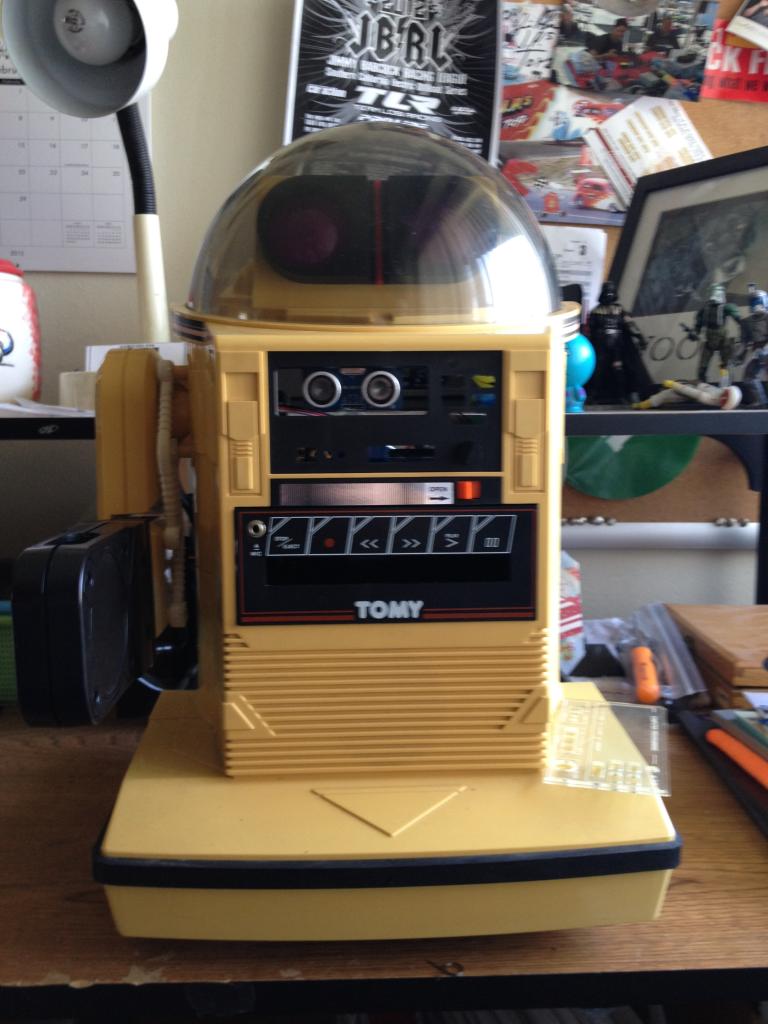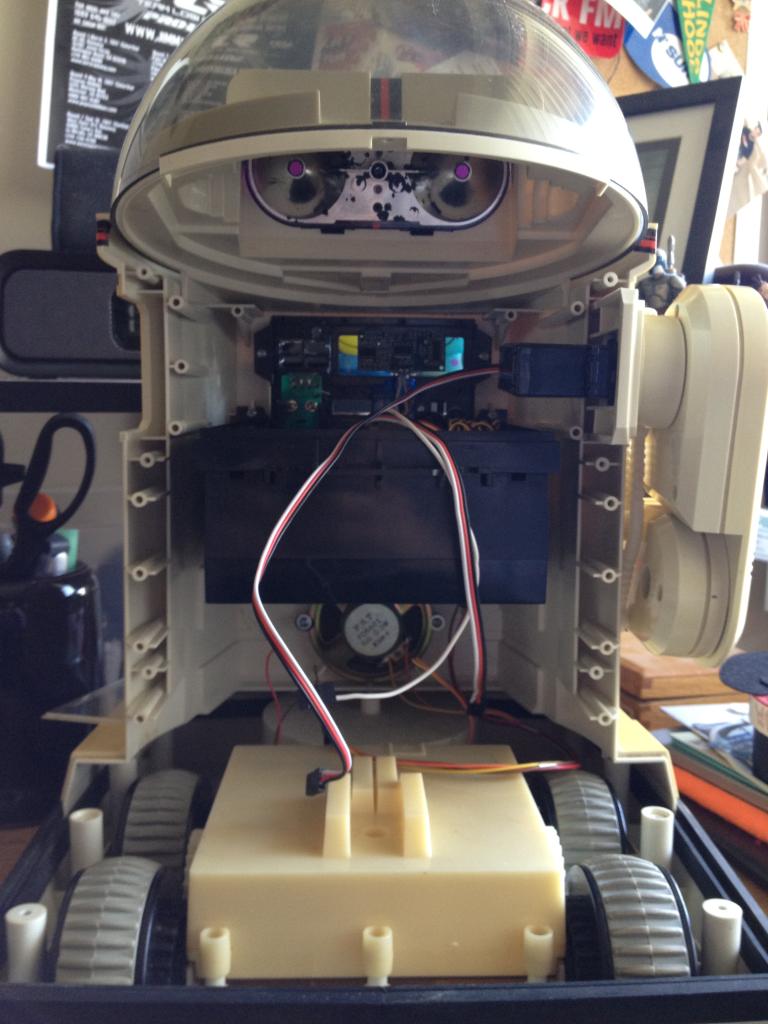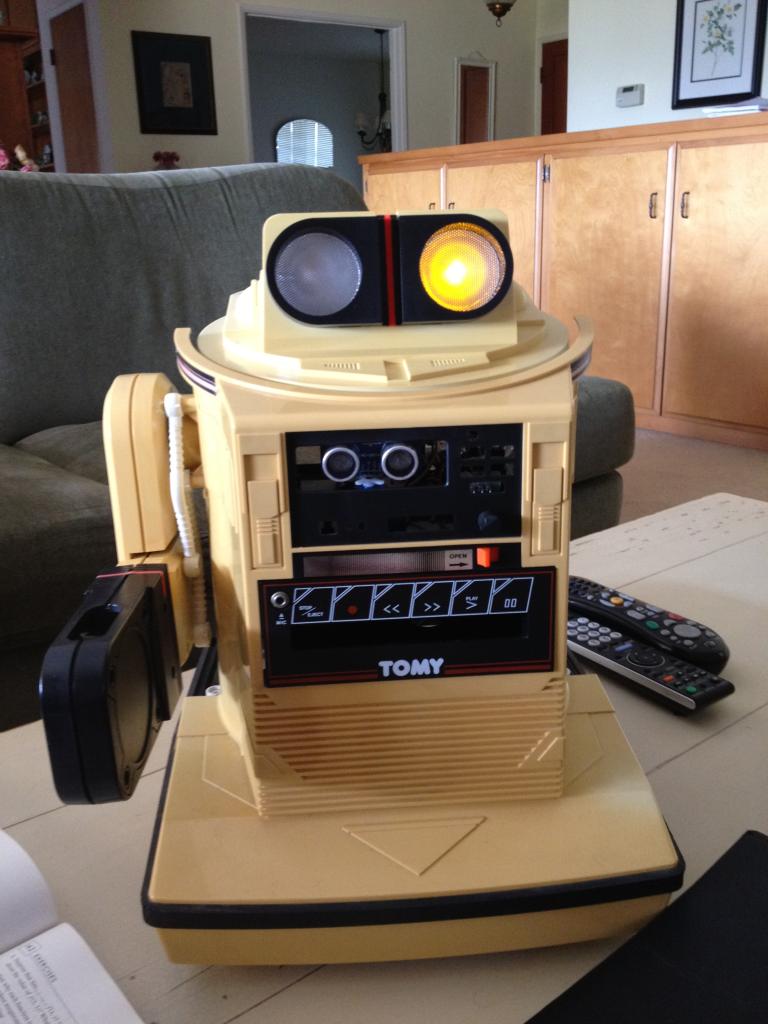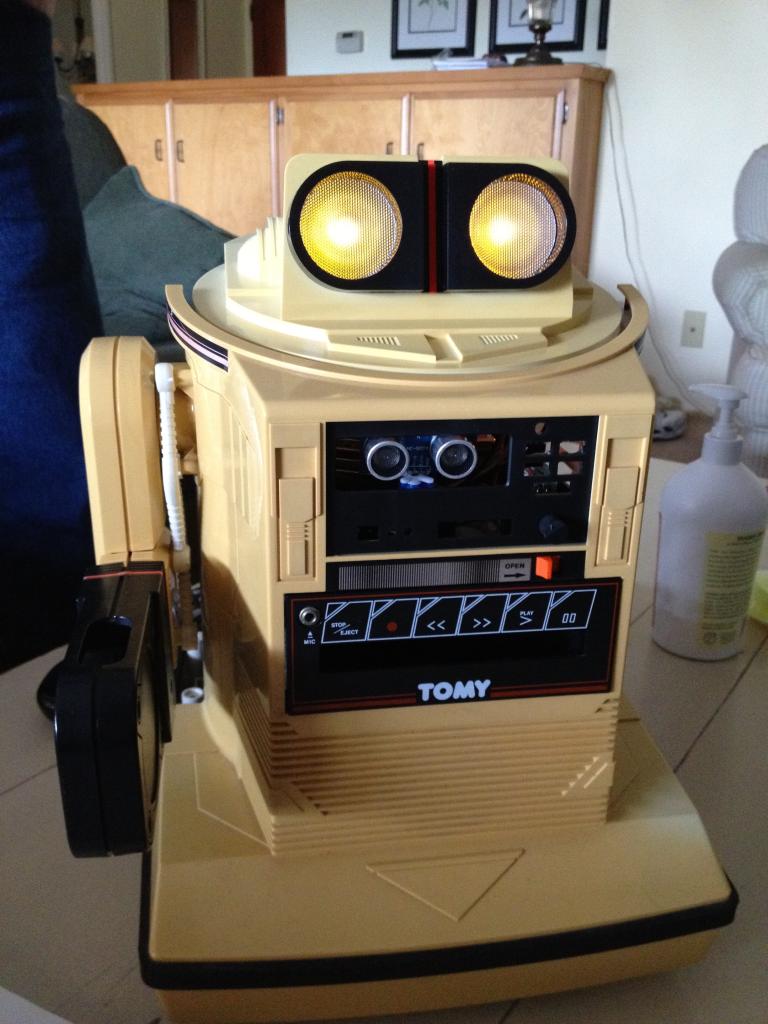 PS he has the other arm.. its just in pieces at the moment...
I resolved the camera problem that I was having earlier. Now however, I'm having trouble getting the ezb to connect to the computer. If I open a new project it connects just fine but then eventually has the same problem. I cant seem to get the ezb to connect while in my projects folder. Do you think its a problem with my blue-tooth or how i am formatting things? Any suggestions would be great.
Thanks
Aaron