Elvia the EZ Robot powered Android-Elvis "Hack"
I have been away from robotics for a while, spending time with my brother, who recently lost his courageous battle with pancreatic cancer. He loved coming over to fly and record vids on the drone.
I purchased the WooWee Elvis from EBay that already had all the electronics removed.
After reviewing some of "Hacks" on the net, I decided I would try using existing parts that I already had on hand, to convert the bot to an EZ Robot.
First I disassembled the unit. Then I removed the control boards from numerous EZ Robot
servo
s and attempted to control as many of the existing original DC motors as possible.
I was able to convert 4 DC motors using the original Elvis potentiometers with EZ Robot
servo
control boards. The neck motor operated well with a control board from an old 1/4 scale
servo
.
I had to find the correct min. and max. number combinations to operate a motor forward, stop, and reverse.
I cut out the boards from numerous new
servo
s, because sometimes I had the magic smoke.
New
servo
s were installed for the eyes up/down, top lip, head tilt right/left, head rock forward/back, and jaw.
Because the new jaw
servo
had a different shape, it required offsetting the face about 3/8" forward for clearance.
The head tilt and rock
servo
s were fitted with the original worm gears removed from the Elvis motors. Both of those
servo
s had to be allowed to pivot, same as original motors.
The new
servo
s had slightly less travel, but worked well allowing her head to roll around similar to original movements.
My wife helped pick out the half price wig, and instructed makeup work.
Having an Amazon Dot, I wanted a female robot. I have not had much success with the sound
servo
for realistic mouth movement.
The silicone skin and animatronic eyes are good quality, and make the robot more realistic.
The wig and smearing makeup are a real hassle if changing out a
servo
, I may eventually slap a ball cap on it!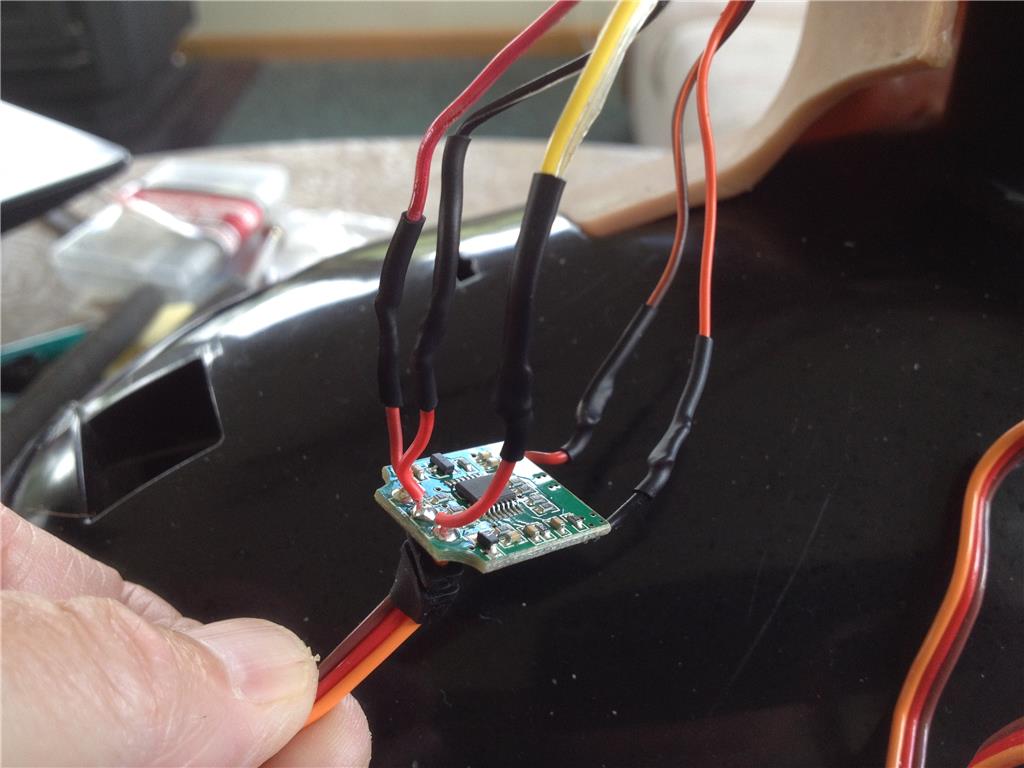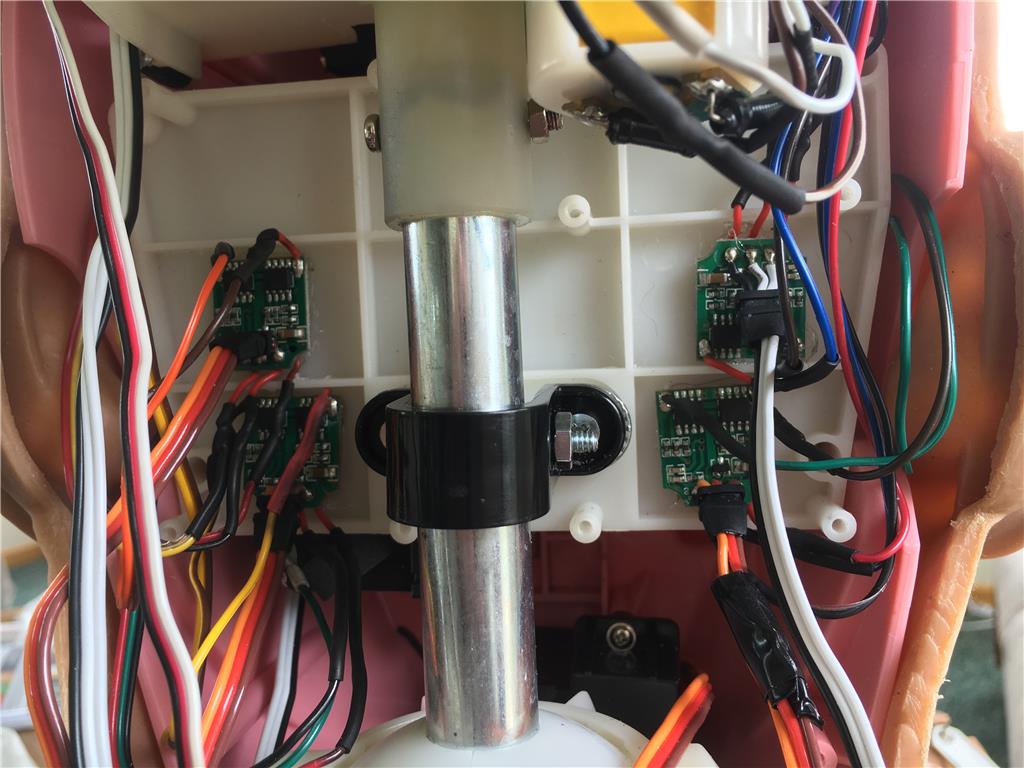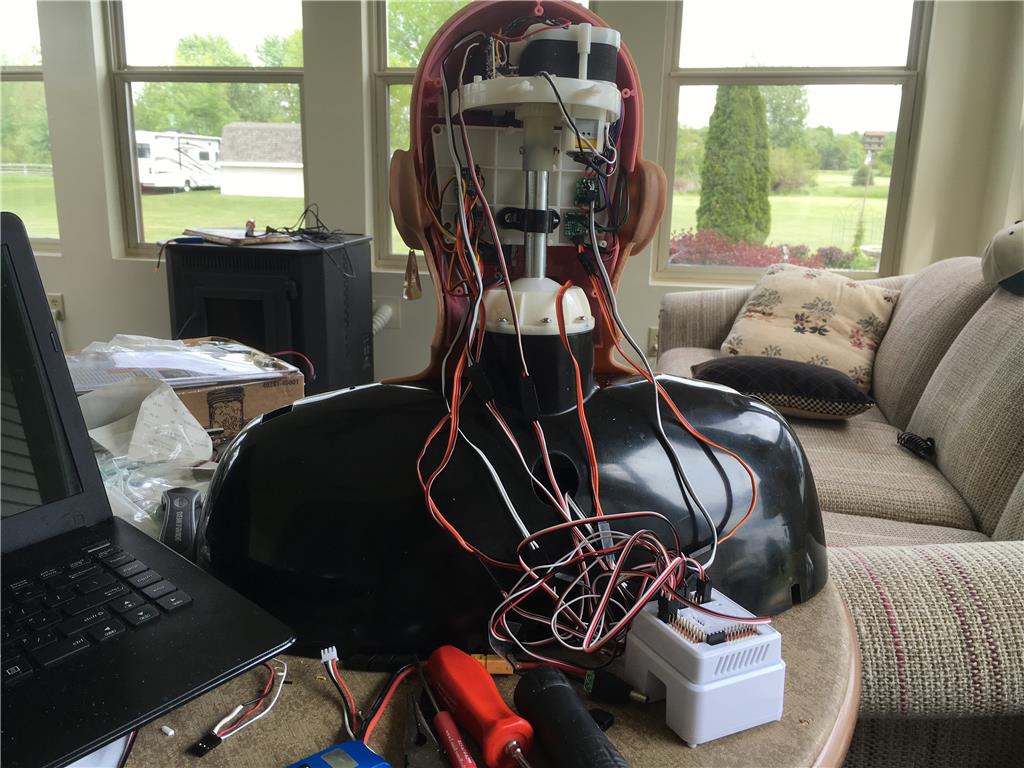 ;)