I-Cybie and EZ-B v4 conversion.
Day 1.
23/01/2016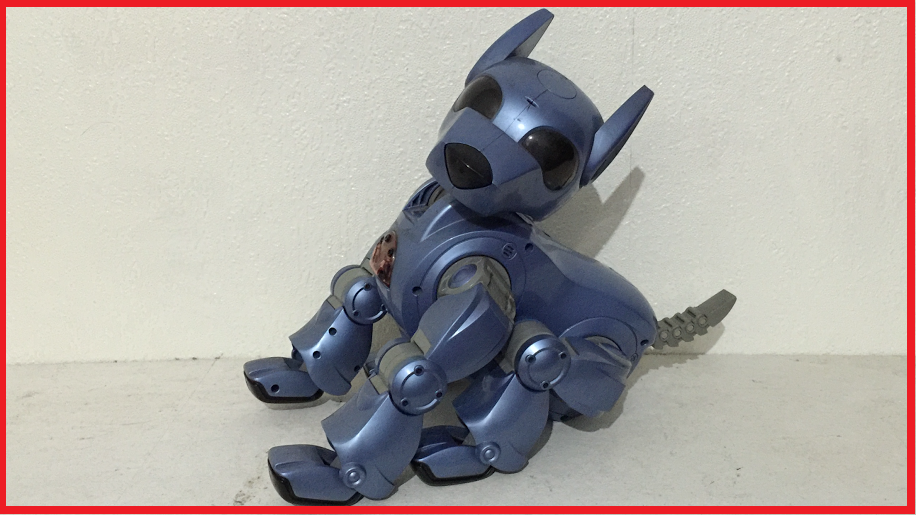 Continuing from my
other thread
asking if anyone has hacked an I-Cybie, this showcase thread will detail my first EZ-Robot "toy" hack with this little dog. Because of the inner workings and circuitry of the I-Cybie robot dog, the idea to incorporate the EZ-Robot platform in to this little fella will be to completely gut it out, and replace the DC motors with HD
servo
s for the limbs, and a couple of micro
servo
s for the heads pan and tilt action. It will be a tight fit go get an EZ-B, battery, and
servo
s inside, but I think it can be done.
Unlike my previous "Built from scratch" robot builds where I plan out most of what I would like to achieve, and how to go about it, this project I am just going to... well... wing it. I have little idea of the internal layout of the I-Cybie (apart from a few photos I have seen online), so this will involve quite a bit of trial and error.

After posting this, I'm going to break out the screwdrivers and start to take the little guy apart. One of the main things I want to have a look at and test once disassembled, is the existing I-Cybie sensors, and test them with a spare EZ-B to see I will be able to use some of them. If not, I'll replace them with EZ-B comparable sensors. Additions will be to change the eye LED's, add a camera, 4 in 1 sensor, and see what else i can fit inside that will be useful.
I have no idea how this is going to turn out (hence the first picture, lol), but this should be a fun and unique project, and I think this will be the first I-Cybie to EZ-B conversion project showcase. I'll try to remember to take lots of photos of the insides in case anyone else is tempted to do a hack themselves, and I will document my progress with this project. Below are a couple of thread links about possibly hacking an I-Cybie with an EZ-B...
https://www.ez-robot.com/Community/Forum/Thread?threadId=162
https://www.ez-robot.com/Community/Forum/Thread?threadId=152
*confused* Let the head scratching begin... *confused*:)