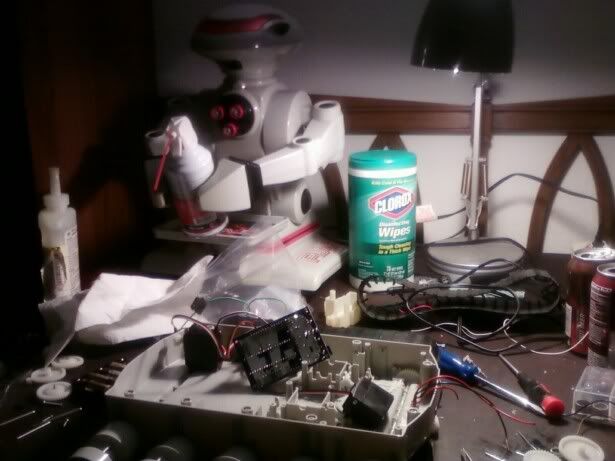 I have been working on this for a while now and haven't gone very far. I plan on making him voice activated and have a mic module somewhere as well as a random note generator attached to the speaker that is already there. he is going to roll around on his own with the assistance of a ping collision sensor. Move his arms and hopefully torso. He is also going to have his head light up when he talks.
One of the things that I am doing that I'm not sure others are is; once i am satisfactorily done with the creation I'm going to seal him up. I am going to use the power switch that came in the original design for the RAD and use it to power on and off the ezb so I don't have to open it every time i want to turn it on.
I was having trouble with the treading and how i was going to mount the servo's for correct torque and speed. But i think i finally have that figured out.
Let me know what you think, feed back and suggestions are always welcome.