This isn't robot related... although I used
EZ-Builder
to make the software vc8e emulator. Read on...
I've always been a HUGE computer history buff and until recently, I'd get my fix at the Computer History Museum in San Jose. Thanks to an awesome guy named Oscar, I now have a functioning pdp8 emulated by a raspberry pi and simh. I've made quite a few modifications to it, mostly a few software fixes AND noticeably a vc8e oscilloscope terminal emulator!
The vc8e was a display controller and protocol for point-plot displaying with single coordinates. While the pdp-1 used a different setup for space war!, the pdp-8 used the vc8e and most notably the VR14 x/y display monitor.
I even came up with a little trick to emulate the phosphorous fade of a real oscilloscope. There's quite a few settings for configuring the refresh (simulated flicker), pixel size, intensity and color. While there aren't a lot of applications that I know of for the vc8e, having Space War! is good enough for me
Here's a link to download my vc8e emulator for anyone daring to play with Oscar's Pidp-8:
VC8E-SpaceWarDisplay.zip
Here she is in all her glory connected to my vc8e terminal playing space war!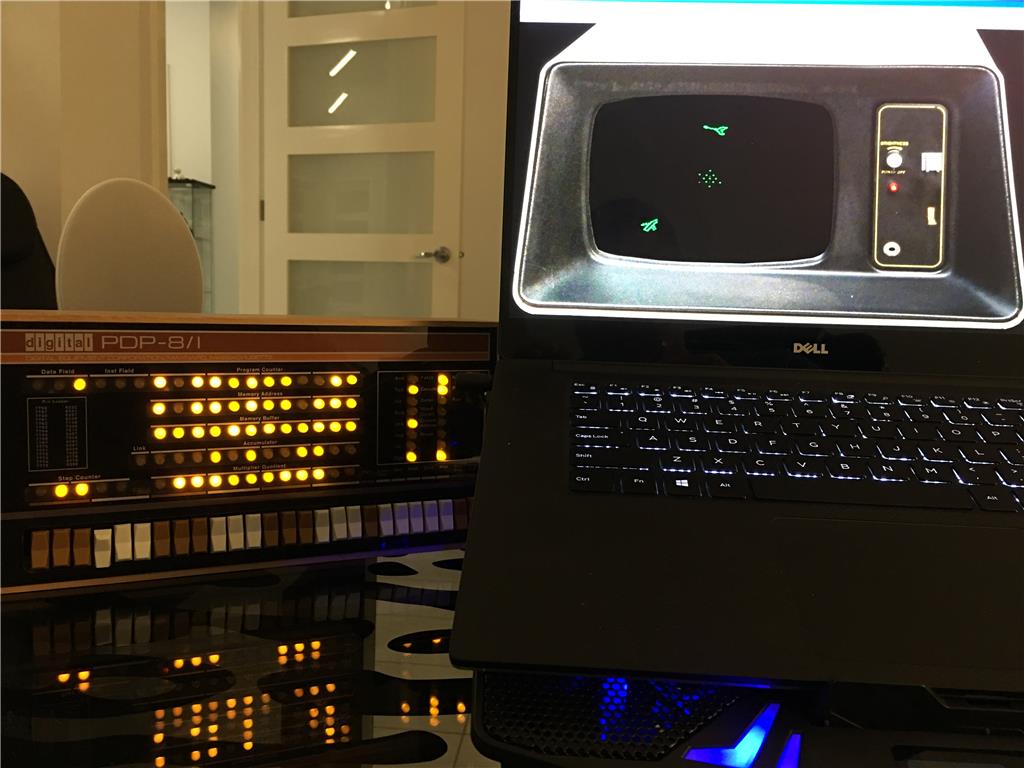 Oscar ships his PiDP-8's in a kit
So, building kits is just another way or experiencing what it's like to work on an electronic assembly line *ugh*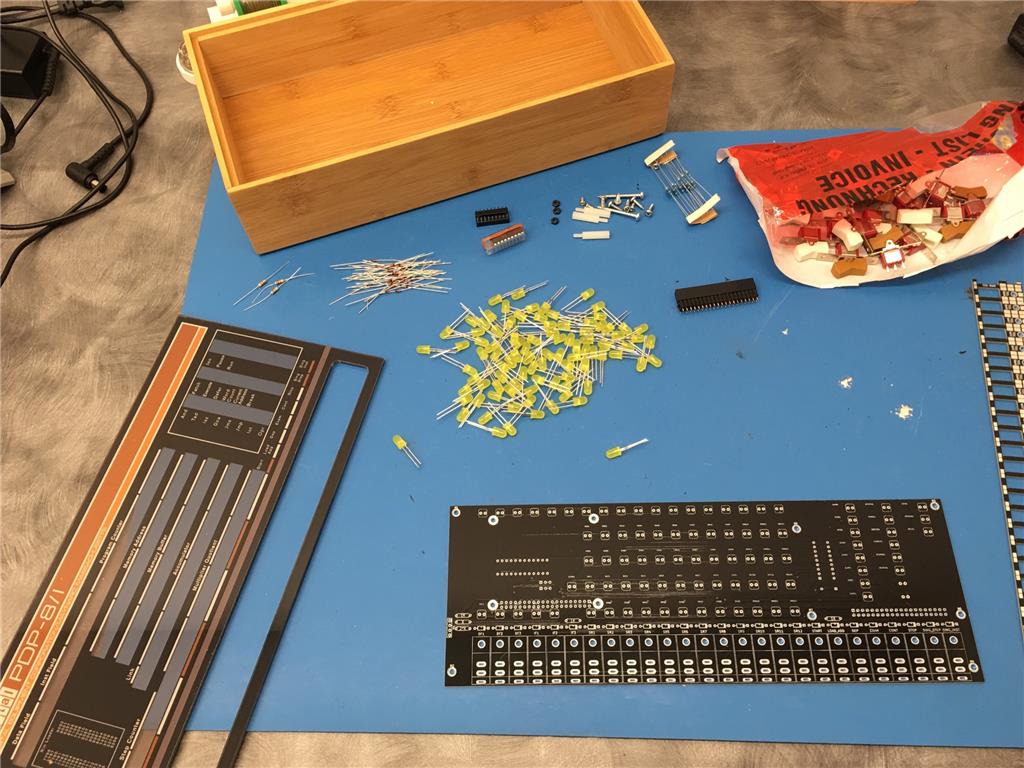 I used a raspberry Pi 2 with raspbian that i very-much modified. There's a dedicated serial terminal, a few custom disk & tape images and of course Space War!