@mcsdaver
has asked me to produce a custom soundcontroller for him (to work with the EZ:B), and I think this may be of interest of other forum members to see how such a custom chipset is actually produced.
So what is a soundcontroller? It is a small microcontroller that is dedicated to producing quality sound. The chip also has a small number of input triggers and outputs to control LEDs and motors etc and has to be coded in assembler. If you have a toy, game or gift product that talks or has sound effects then its very likely to have a soundcontroller.
My favorite soundcontroller is the Winbond W523Sxx this small chip can have up to 60 seconds of quality speech/sound effects, it has 4 trigger (input) lines and 5 output lines (for motors, LEDs , relays etc). The dev board for the W523 which is very small looks like this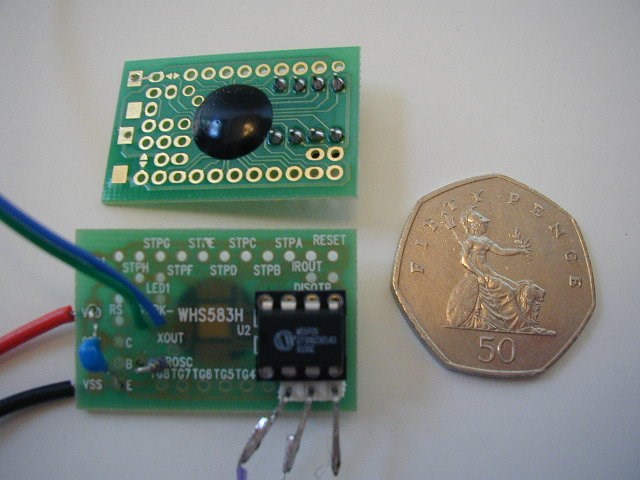 I need to know what David wants the soundcontroller to do and hopefully he will do this here so as I build the application anyone interested can see how it all comes together.
So David if you can give me your specification and wave files of the sound effects you want embedded, I will get started.
Tony