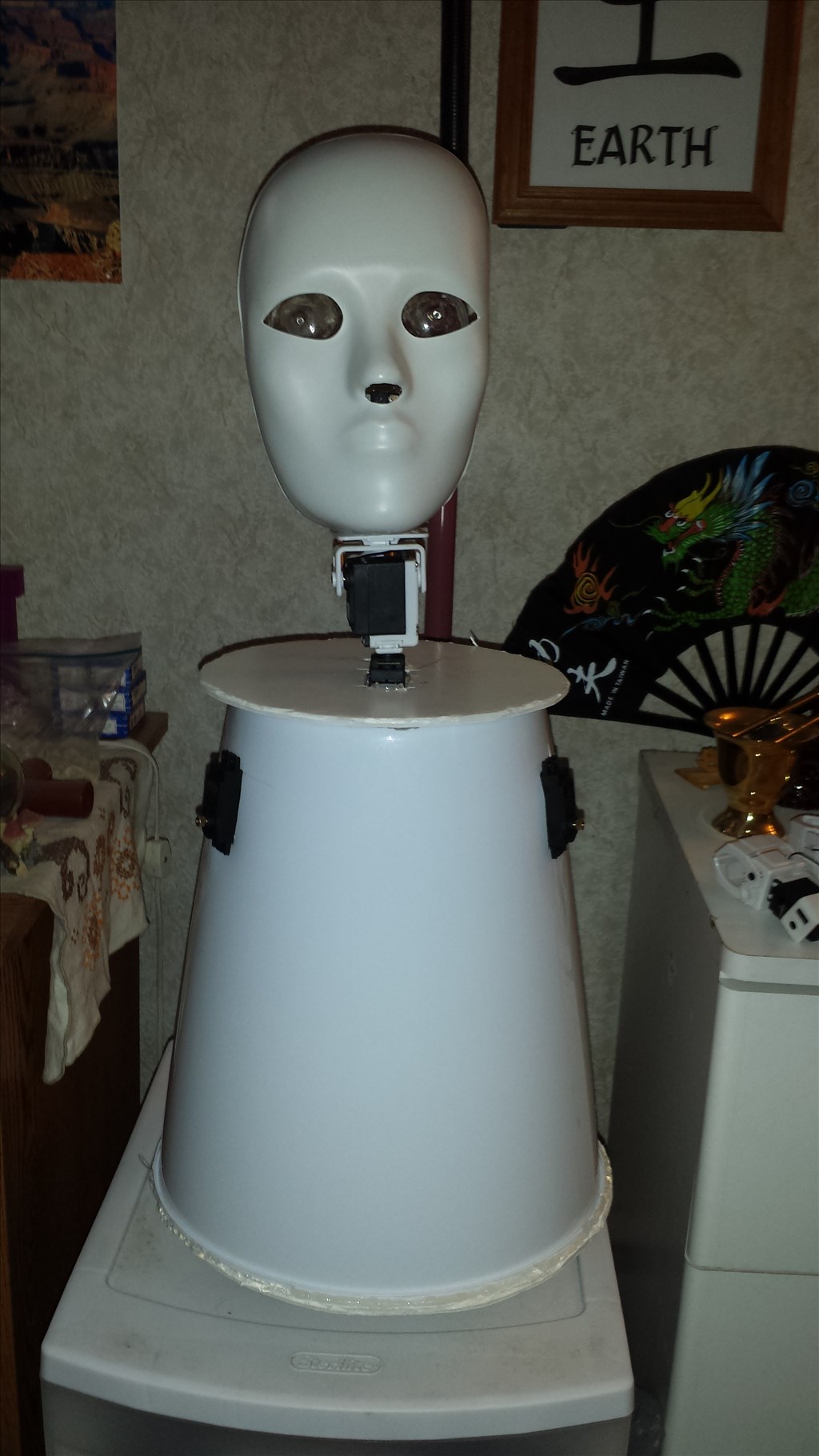 This is my first little friend. Her head has a camera installed, two eye servos, two neck servos, two continuous servos for movement and two shoulder servos. In the future two arms with grippers will be added to the shoulders. I will also be adding the ultrasonic sensor for future needs. She isn't pretty now but give her a little time.
I have most functions working, like voice controlled movement, face and color tracking for the head, with the eye movement coupled to the horizontal neck movement. I also have voice recognition running some of Wall-e's mp3 files.
My two questions are:
1) Any suggestions as to what script examples I may look at to allow some self actuated function like chasing a ball or tracking to a face and saying hello? There are a lot to go thru but maybe someone can narrow my direction. Some day I want her to answer the front door.. LOL
2) Will I be able to run the robot only using a tablet?
Thanks to all
Ron