I'm helping my son build his first Ez-Robot (Kleenex box type).
As such I helped him with his first Mobile App which is basically just a test app for our robot
but we had to put the camera in 90 degrees (rotated counterclockwise) as the head we used was from an old K'nex set. Everything works fine in the desktop builder but when we run the app on the tablet the image is not rotated correctly as it is in the
EZ-Builder
desktop version.
Can someone please post a script that would show the camera image rotated correctly or let us know what needs to be done?
Tablet view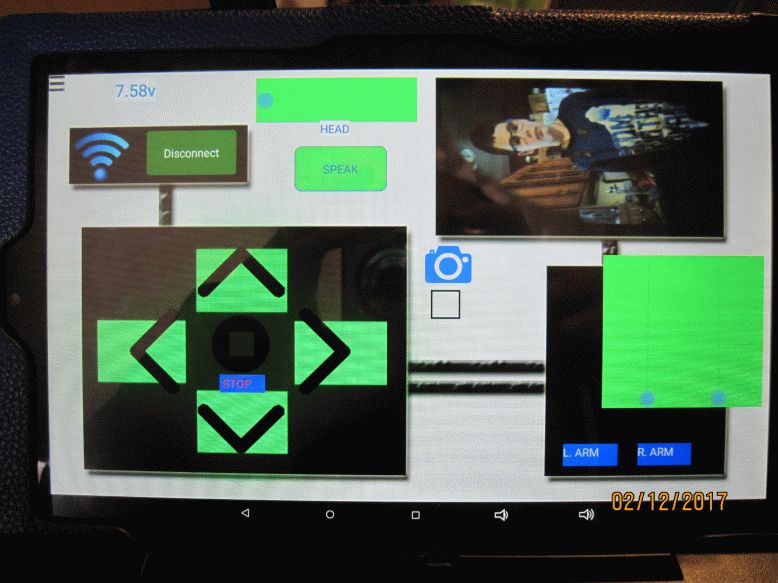 Running
EZ-Builder
2017.01.07.00
Android 5.0
Desktop View