Help with JD,
JD is calibrated, fine tuned, latest EZ Builder, and example.
When he is connected, the int. starts calibrate frame, which looks ok. (all 90 degrees) see pic.
The shoulders servos appear to be correct (pointing up as shown in lesson).
I have read posts offset jd. When I manually lift my jd arms they only rise slightly above chest? (I think this is wrong)
Do I need to offset servos that much when they are straight (as lessons shows) up during calibrate?
When I hit stop (stand) His arms point back? He will walk, but back balanced. See pic.
Checked wiring several times?
Has any one else received a JD recently?
Maybe I am still doing something wrong?
Thanks,
Steve s
calibrate pic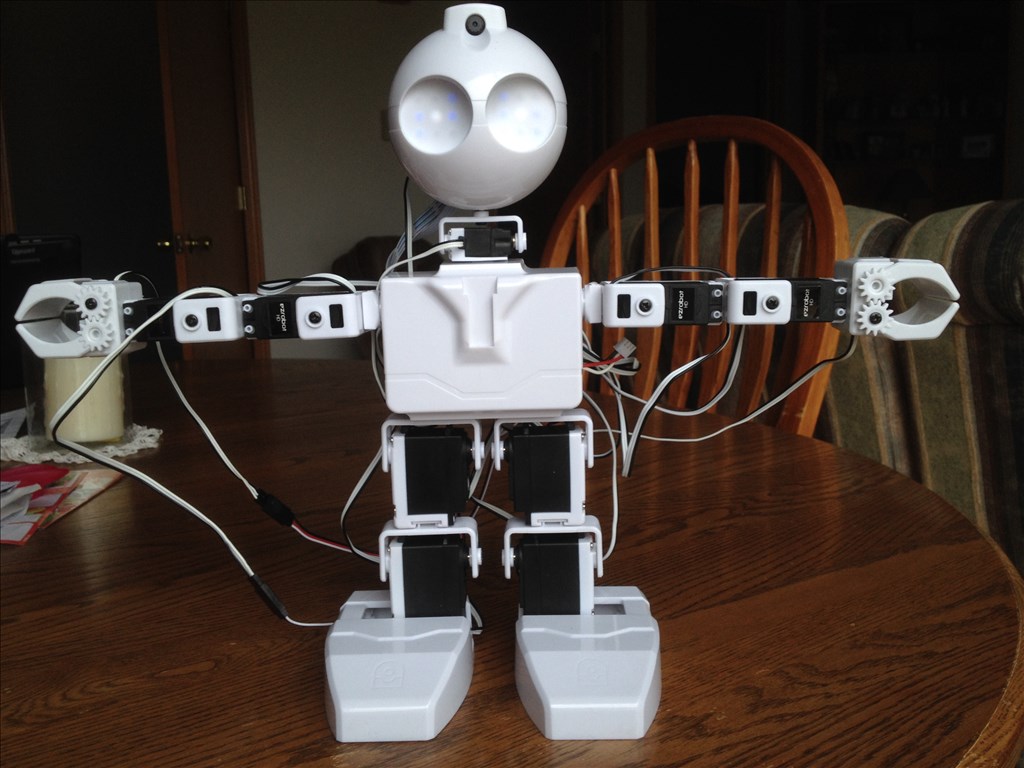 stand pic