Overview

Adc

Artificial Intelligence

Audio

Camera

Digital

Games

General

Gps

Graphs

Hbridge

I2c

Infrared Distance

Misc

Mobile

Navigation

Pwm

Rafiki

Scripting

Servo

Third Party Robots

Touch Tablet

Ultrasonic Distance

Virtual Reality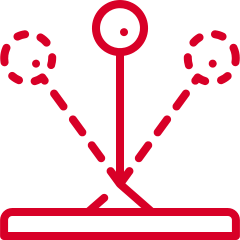 How To Download and Use This Control
Make sure you have the latest version of EZ-Builder installed.
Select the Install button below to download the file.
Double click the downloaded file to open installer.
The installer will add this control to EZ-Builder.
This is the Movement Panel for the inverted pendulum firmware running on an Arduino Mega with SainSmart shield and mpu6050. The hardware for this control can be found here: https://synthiam.com/GettingStarted/Build-Robots/SainSmart-Balance-Robot-17552


You will have to program the firmware from the hardware page to use this behavior control.
*Note: This control is in beta mode, which is why it is so hideous