About Synthiam
Synthiam is an industry defining robot software development platform for everyone, including hobbyists, diy, enterprise business, and education. Anyone with an idea - we democratize complicated technologies! Can you imagine what the world would be like today if the Internet was only available to programmers and businesses?
Our platform combines artificial intelligence with human operators to give robots autonomous capabilities. Bringing robot builders, AI/ML experts and technology creators together increases the number of global robot products and decreases development cost. It is our mission to democratize robotics by making robot programming accessible to anyone with an idea. Without Synthiam, less than 0.001% of the World's population qualify to program a robot using conventional engineering tools. Yet, 100% of people have an idea of what a robot product should do.
Products Overview
ARC (Autonomous Robot Control) Software
ARC provides an abstraction of common robot behaviors as re-usable modules, called skills. These are built by industry experts and published in Synthiam's Skill Store to be used by robot builders and programmers. The approach is inspired by the democratization of complicated technologies that make them available to everyone. Such as Windows for personal computers, Unity for creating video games, and HTML for using the internet. (Meet ARC)
Skill Store
The Skill Store functions like an App Store, apart from hosting a library of robot behaviors vs apps. Each reusable module is a technology, cloud service or sensor driver wrapped into a graphical skill control. Robot builders and programmers purchase skills from the Skill Store to add to their robot. This method of delivering technologies as skills enable users to quickly experiment and integrate features at an escalated rate vs. traditional syntax programming with APIs and SDKs. (Visit Skill Store)
Exosphere
Robots learn from example. Built to help us perform mundane or dangerous tasks. But, to do their job right, they need to be taught. Exosphere was developed to give all robots the ability to perform autonomous tasks. Exosphere controls as much or little as necessary to help robot companies achieve their goals. Companies work very hard to program robot products. However, there are many edge cases where robot programming is unable to prove successful. The real-world is unpredictable. Exosphere utilizes the most powerful computer: the human mind. All while training the global artificial intelligence knowledgebase of autonomous tasks with real-world examples. (Try Exosphere)
Customer <-> Product Fit
For Robot Builders
(Program with ARC)
Synthiam's platform provides a toolbox of technologies for prototyping and development of robot products.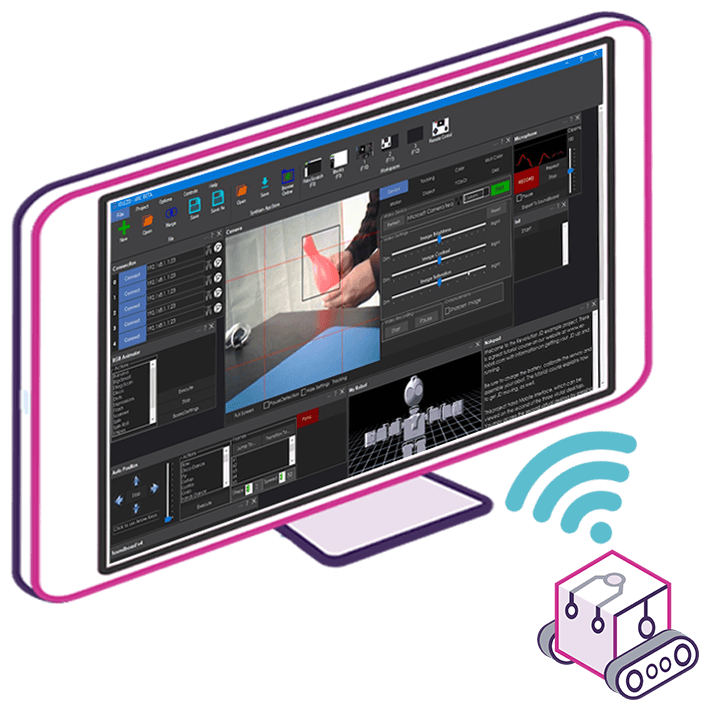 Why?
Robot builders program robot products without the risk and cost of creating full-stack technologies.
How?
Synthiam's software development platform provides robot builders with a modular, easy and interchangeable development environment.
For Technology Creators
(Robot Skill Store)
The leading distribution channel to sensors, cloud services or peripherals used by robot builder customers.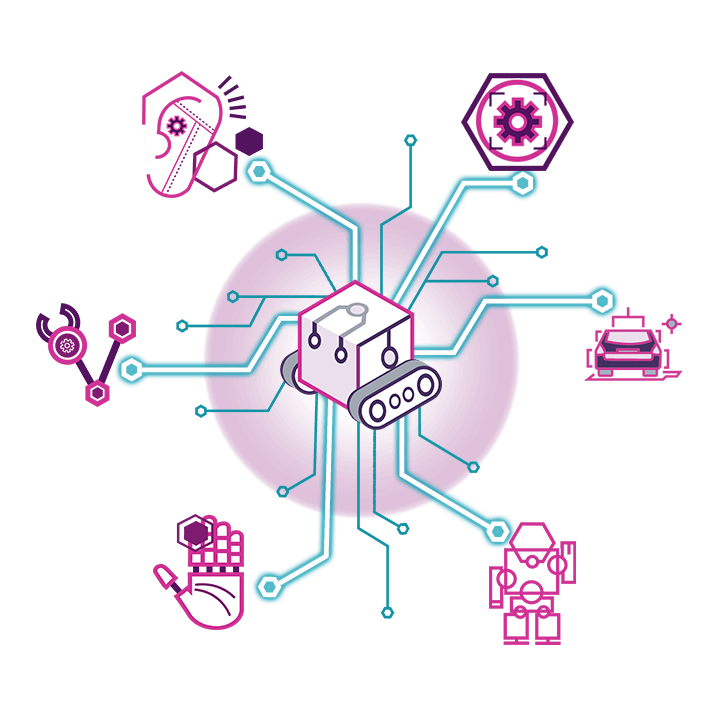 Why?
A large & growing customer base of robot builders want to seamlessly integrate technologies into their products.
How?
Publish your sensor, cloud service or peripheral products in the skill store as modular packages for robot builders to purchase and use.
For AI/ML Experts
(Exosphere)
Access Exosphere, the largest human assisted reinforced dataset of robot operational usage.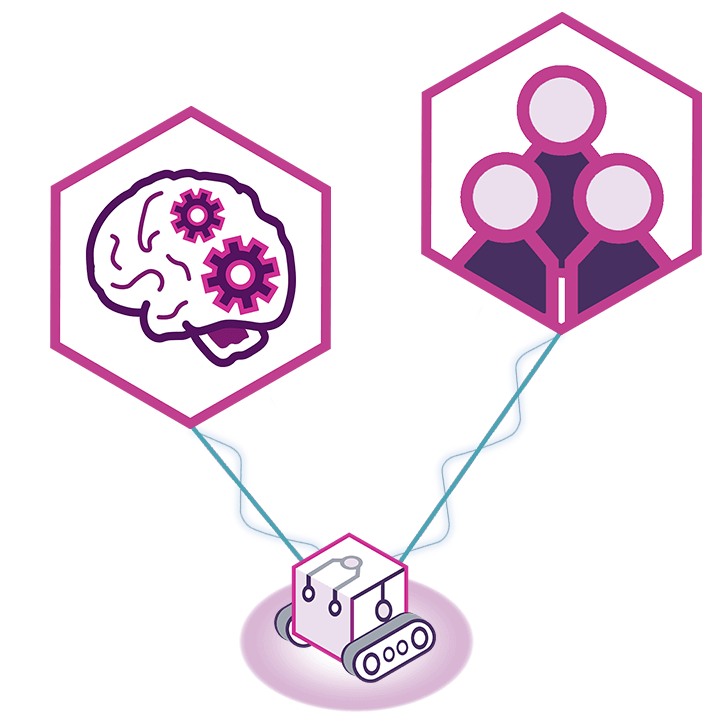 Why?
Use real-world robot data during development and training to increase precision of product operation.
How?
Exosphere connector provides bi-directional communication to query data, define skills and control robots to autonomously perform tasks.
News
Our customers come first - Read great things that the media have said about our partner robot products... powered by Synthiam.